The annual art event, Hidden in the Hills Artist Studio Tour (HITH), allows the public to peek into the private studios of artists to learn about their methodology and process and purchase art directly from creators.
The free, self-guided tour, presented by the nonprofit Sonoran Arts League, is celebrating its 26th year and features 174 artists at 47 private studios throughout the communities of Cave Creek, Carefree and North Scottsdale.
This year, the event runs Nov. 18-20 and 25-27 from 10 a.m. to 5 p.m.
HITH attracts both nationally recognized and emerging artists. Includedn i this year's tour are a few local Jewish artists.
BOBBY HARR
When Bobby Harr was in junior high school, his art teacher told him that he would never become an artist — and her prediction stuck with him for years.
He never went to museums or galleries unless someone took him. Harr was a partner in a company in Phoenix that designed and built displays for retail stores, shopping centers and themed special events. He was one of the "vision" people at the company, artistic but never involved in the actual creation of the pieces they produced.
In 1998, Harr gave himself permission to explore his artistic side.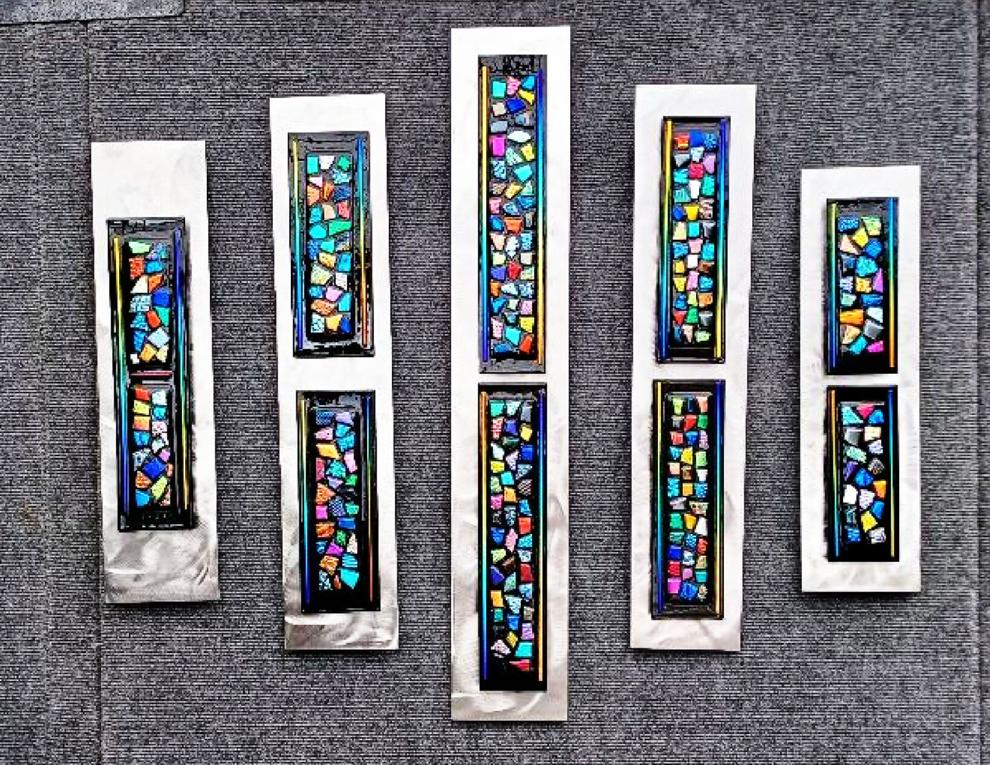 "I tried a few mediums and then found fused glass," he said. "I basically had to teach myself since I couldn't find any classes at the time.
"I love working with the glass because I can lay it out and play around with the pieces before I fire it. The glass is very forgiving — my pieces don't need to be perfect."
Harr creates Judaica and art objects using Dichroic glass, which displays vibrant, multiple colors depending on the way light hits it.
His work has been featured in over 200 galleries and shops across the United States and Canada, including The Jewish Museum in New York City and the Skirball Cultural Center in Los Angeles.
He has taught more than 900 students how to create fused, kiln-formed glass in Greater Phoenix, including at the Valley of the Sun Jewish Community Center.
These days, he doesn't have time for teaching as he is on the road doing art shows across the Midwest for five months of the year.
"My biggest challenge is that I don't have a permanent studio," said Harr. "I am an apartment dweller, so I put everything in storage when I leave Phoenix each April and then get a new apartment in October when I return. I am limited on how much supplies I can take with me as I only have a standard cargo van, which is mostly taken up with my art-show tent and set up."
Currently unaffiliated, Harr was a member of Ruach Hamidbar in Phoenix for several years and a founding member of a small congregation called Kol Ahava. He also was one of the founders of a group, no longer active, called Jewish Artists of the Valley (J.A.V.A.) that at one time had 300 members.
"I try to infuse an emotional connection to Judaism into my pieces. I know that except for mezuzahs and menorahs, many Jewish people do not buy much Judaica," said Harr. "I joke that my work is not our 'grandparent's Judaica,' it is for their life and decor today. I get great personal satisfaction that I am providing art that fulfills that emotional connection to Judaism many Jewish people want."
For more information, visit bobbyharr.com.
LINDA SINGER
Scottsdale resident Linda Singer moved to Phoenix in 1981. Born in Rochester, N.Y., Singer's mother taught her how to knit and crochet when she was 10 years old, thus beginning her creative journey.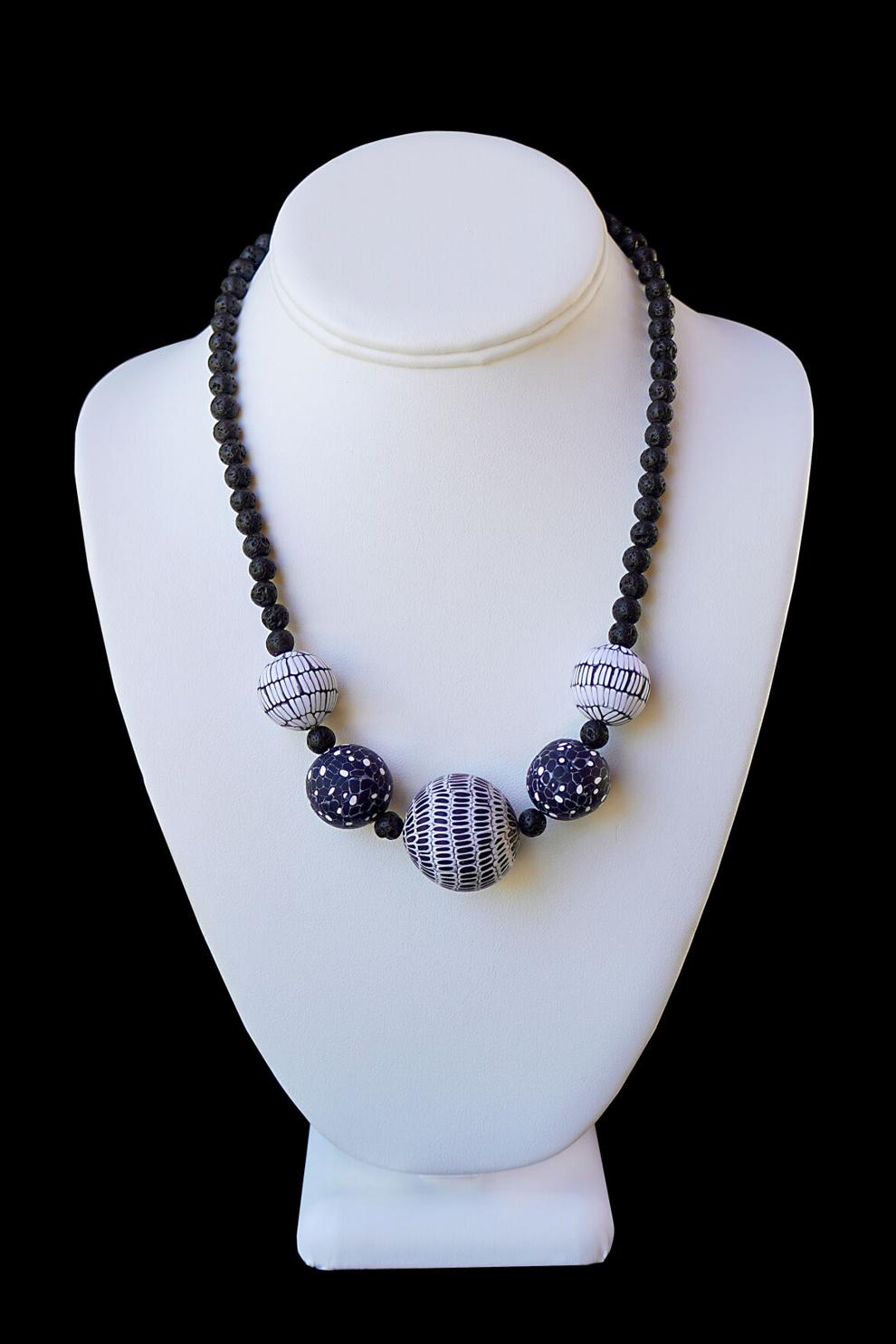 Singer is the owner and designer of Soup to Nuts Jewelry. She started her jewelry business in 2014 and before that, she owned an event planning company for 16 years with the same name, Soup to Nuts.
"My friend was taking a class in jewelry making, so I tagged along," said Singer. "I immediately loved it and decided that it would be a great hobby."
Her hobby soon morphed into a business when a small boutique called Femme, located in Scottsdale, asked to sell her jewelry in their store and others asked her to create custom pieces.
"The materials I use are mostly fresh-water pearls, semi-precious stones, Swarovski crystals, sterling silver, gold and leather," said Singer. This is her first time participating in HITH.
A member of Congregation Beth Israel for many years, Singer said that her children both had their bar and bat mitzvah there and it was also where her daughter was married.
"As a child, our family was Conservative and I became a bat mitzvah before my 13th birthday," said Singer. "I learned my organizational skills and perfectionism from my mom."
When asked how her Judaism impacts her art, she said, "I believe that somehow it is all tied together."
For more information, visit souptonutsjewelry.com.
GENIE SWANSTROM
Genie Swanstrom began her artistic career as a painter. Ever since she was young, she wanted to be an artist and received encouragement from both her parents and teachers. Her mother was an ikebana (Japanese flower arranging) artist and a horticulturalist, so she remembers her childhood was filled with flowers and nature.
"I am very inspired by nature. All its beauty and intricacy speak to me and clay seems to be the perfect medium to portray the life, movement and texture of the natural world," said Swanstrom.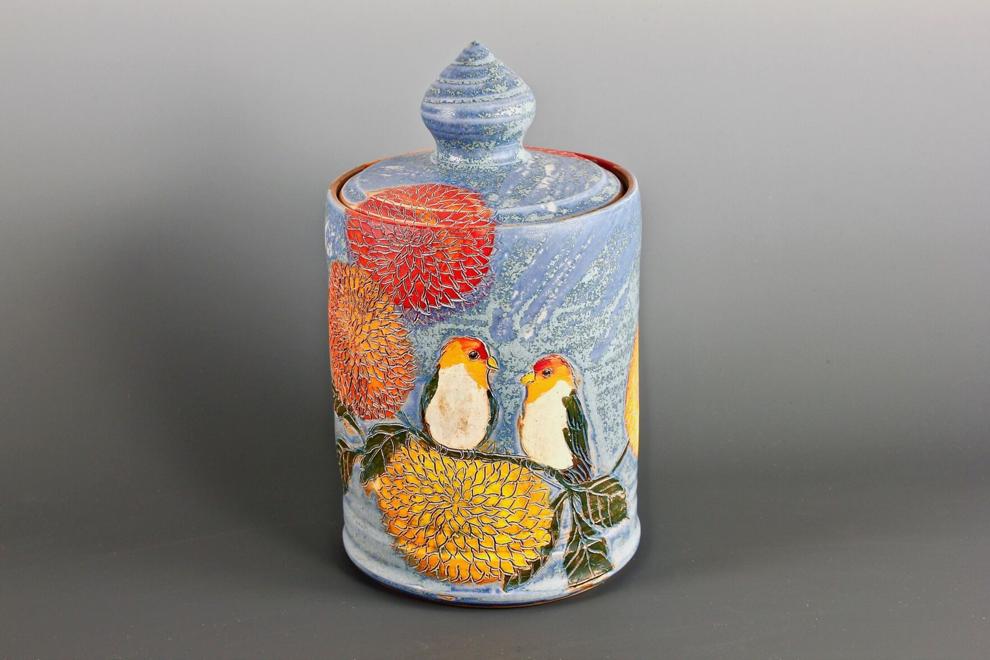 She took a pottery class at the University of Minnesota and she was hooked. She believes clay is the most expressive and most frustrating medium in the art world.
"It practically cracks when you look at it, especially here in Arizona," said Swanstrom. "You can create a beautiful piece and the kiln can misfire and make it a piece of trash. I have been working in clay for 20 years and still haven't explored the depths of this great medium."
She studied art in Minnesota at Hamline University and the University of Minnesota as well as taking workshops from the best ceramic artists in the country. While studying for her master's degree, she was impressed by the universal human desire to create art.
"I love experiencing new cultures and lived for a year in a third-world country," said Swanstrom. "I love to travel and a couple of years ago, I stayed a month in China, taking the opportunity to study the art there."
Lately, she has been incorporating more personally meaningful imagery in her pieces. "When I was young, my aunt Rose took me bird watching and watching birds became a life-long hobby," shared Swanstrom. "Arizona lovebirds recently moved into my neighborhood — and onto my pottery. Birds have become a permanent part of my work. I have also added my mother's flowers to my artwork as a kind of tribute to her and her influence in my life."
She enjoys experimenting with different techniques but admits that throwing and hand-building are her favorites. She adds underglazes to the clay so that she can carve through it and occasionally adds metal pieces to her sculptures.
"I spend a lot of time glazing my work, layering oxides, stains and multiple glazes to get a rich surface," she said. "I love experimenting with new techniques and even creating my own glazes. There's always that pull to get the perfect surface for my work."
Active in the local art community, she has served on several boards and run art shows in the Phoenix area. Swanstrom's work is showcased through Practical Art in Phoenix and at the store inside the Mesa Arts Center. She has taught ceramic classes at the center for more than 13 years.
A member of Temple Beth Sholom of the East Valley, Swanstrom believes that anything a Jewish artist pours their soul into relates intrinsically to their Judaism.
"I am specifically interested in the idea of tikkun olam, the repairing of the world," she shared. "Art is very therapeutic, and it is joyful for me to share my abilities with the community and help them grow as artists and humans. The imagery I put into my work is all about nature and at the core of it, is that the appreciation of nature leads to the protection of nature. It's not in your face or obvious but that's what I'm aiming for."
For more information, visit swanstromstudios.com. JN
Downloadable maps for Hidden in the Hills Artist Studio Tour and details about participating artists will be available prior to the event at hiddeninthehills.org. For more information, call 480-575-6624.