Movies were always going to be part of David Ethan Shapiro's future.
At 8 years old, the Arizona native was already writing screenplays. A few years later, as the student body president at Chaparral High School, he appropriated the student government ad space during morning announcements to make little movies — he had a captive audience, after all.
"They steadily became less ads and more full-blown short films," Shapiro told Jewish News. "Some of the teachers weren't into it, but others were fans and encouraged me to pursue filmmaking."
The encouragement worked.
After graduating from New York University Tisch School of the Arts, where he studied movies, Shapiro moved to Los Angeles and started making them.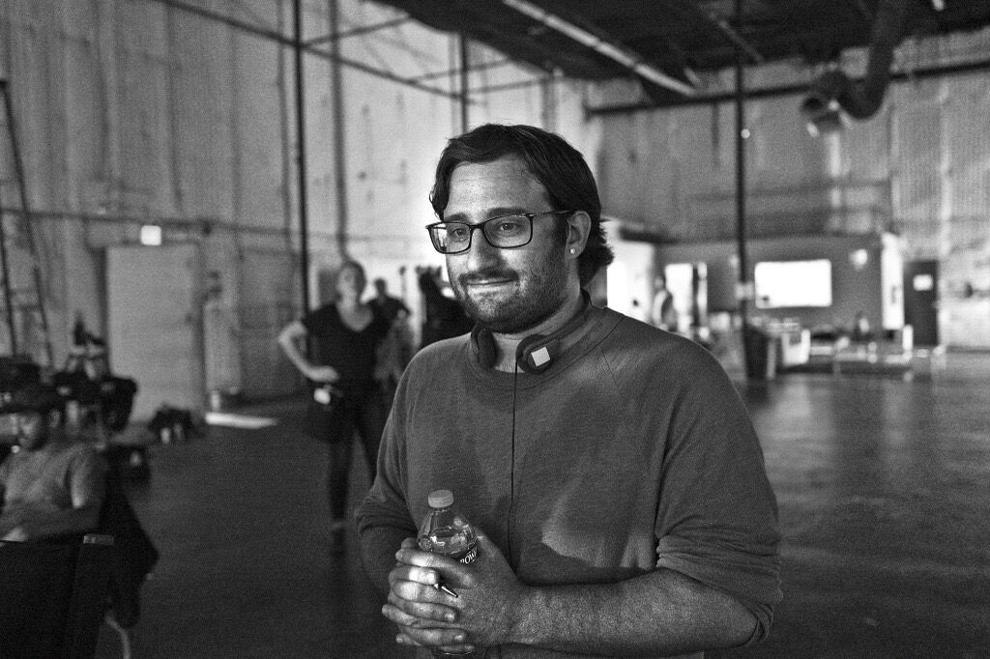 He was the lead producer on, "Come Swim," a short film that premiered at Cannes and Sundance film festivals and was a semifinalist for an Oscar in the Best Live Action Short category. Shapiro also executive produced and co-wrote "Shadow People," a feature-length film being produced by Margot Hand and Nat Wolff.
Hollywood is working out for him, but he doesn't want to live in Los Angeles forever. He's grateful that the last couple of years living through a pandemic proved to the industry that there can be flexibility in where the business happens.
Thanks to Arizona's new film tax credit, Shapiro is also grateful to have the opportunity to bring the film business he loves back home.
Starting in 2023, the Arizona Motion Picture Production Program will offer tax credits to qualified film, television and commercial productions. The catch is that they must primarily be filmed in the state.
That's a given for Shapiro, who has never forgotten a certain piece of advice from one of his first mentors.
He was told, "Make your early work in your hometown because you will need every favor you can get."
Shapiro has already opened a production office in Scottsdale and will be ready to start shooting his new film and passion project, "The Mensch," in January 2023.
The story follows one night in the life of a young and ambitious rabbi when everything suddenly goes wrong for him. Both drama and comedy unfold as he realizes he's lost his temple's prized Torah — one that was smuggled out of Nazi Germany — and joins forces with his most loyal congregant to search for it. On this night, he has to face up to his past and start preparing for his future.
"Maybe by the end of the night, this young guy will become the rabbi that the temple needs," Shapiro said.
Shapiro described the tale as a comedy with a dramatic backbone and said the heart of the film is coming to understand the day in, day out life of a rabbi and his struggles.
To help flesh that out, Shapiro called on the services of Beth Tefillah Rabbi Pinchas Allouche.
"I told him [Allouche] the movie's about someone who makes a lot of mistakes and has a lot of setbacks — but he's trying," explained Shapiro. "I told him the title is 'The Mensch,' and he said, 'that's what a mensch is.'"
Allouche also met with Jon Rudnitsky, the actor and comedian playing the young rabbi, and gave him some advice from a real-life rabbi.
Allouche said he and Rudnitsky connected quickly and genuinely, in part, because of their similar personalities.
"Rabbis and comedians, believe it or not, have a lot in common," Allouche said. "In essence, a comedian tries to connect to the layers beneath the externalities of life and, in a way, make fun of them. Rabbis also try to connect, not to make fun of them but to understand them and find a pathway to them."
Both rabbis and comedians work to understand people, though, for different reasons, Allouche said.
"Comedians have to understand people to know what tickles them and we rabbis have to understand how to help them, and we spoke that language quite a bit."
Kori Schwarz, an Arizona native and University of Texas at Austin student, is an intern on the project. She's excited about the opportunity the tax credit represents for more films to be made in her state.
"I am hoping the tax credit will motivate more filmmakers to utilize what Arizona has to offer and I would love to be a part of that," she said, via email.
She is also Jewish and said she feels naturally connected to the film.
"Growing up, I have always felt passionate about my Jewish identity, so I am excited that I can be involved with something so relevant to my personal life."
The movie is inspired by Shapiro's own experience growing up in a Conservative Jewish family in Arizona and attending Har Zion Congregation. (Har Zion combined with Congregation Or Chadash to become Congregation Or Tzion in 2014.)
Though he attended services and became a bar mitzvah, Shapiro said, "as a child, you can't help but tune religion out. It felt like a chore. But as I grew up, it became more and more a part of my cultural identity."
As a student at NYU, he took formative courses in Jewish ethics and Jewish history. He studied his family tree. "When I look, there are people there who were exterminated and starved," he said.
"If the world identifies you as a Jew, you have that realization. So, with 'The Mensch,' my hope is to make a movie about conversations that Jewish Americans have when they're alone," he said.
A movie about a rabbi felt inevitable.
"I've always felt that if I weren't a filmmaker, I'd have made a good rabbi. People have always said that to me," Shapiro said.
Jonah Platt, Shapiro's partner and one of the producers on the film, said he's happy to support a project with authentic representation and a vision that is deeply personal.
"I see a real dearth of contemporary Jewish storytelling on screen," Platt said. Most films with Jewish content are about the Holocaust, documentaries or something "schlocky with people saying, 'Oy vey!' I'm so sick of that."
"The Mensch," however, is not simply a niche film. "It's a unique story, a Jewish story, but whatever religion you are, you'll enjoy the story and the characters," Platt said.
He's from L.A. but is excited to be shooting the film in Arizona and providing the audience "a unique look for a film — something they haven't seen a million times."
Shapiro, too, is excited for people to see an authentic portrayal of Scottsdale and Phoenix.
"At NYU, everyone thought I lived in the wild west so it's good to be able to represent the real Arizona in our film," he said. "It's changed a lot since I was growing up here. There's more of a bustling arts scene now and I hope to be at the forefront of building on that with film here."
He also feels good that with "The Mensch," his first film in Arizona, he's delivering a positive message to a world that could really use it.
"People had a hard time the last couple of years," Shapiro said. "'The Mensch' is about someone who keeps getting kicked in the mouth by life but his values win out in the end. It's food for the soul." JN