Netflix. HBO Max. Disney+. Hulu. The world is awash with streaming networks that cater to everyone's entertainment or educational taste. With so much content floating around the ether, one could get lost in the sea of choice. And although it would seem that more options lead to an endless viewing paradise, the choice can be difficult when it comes down to actually selecting something to watch. Compounding the challenge for the Jewish audience is the lack of robust programming that speaks directly to this demographic ("The Marvelous Mrs. Maisel" notwithstanding).
Cue in ChaiFlicks, a young, up-and-coming curator of Jewish and Israeli streaming content that offers more than a thousand films, documentaries and television series that viewers can choose from. According to the company: "ChaiFlicks has the exclusive rights to the best thrillers, comedies, dramas and television series from Israel and around the world as well as extensive content focusing on Jewish and Israeli culture, heritage and experience."
And what culture and heritage to experience via streaming! There is so much material to explore that one may be overwhelmed with the choices that the company provides. With a user interface reminiscent of any contemporary digital channel, the feel of ChaiFlicks is slick without being too in your face, relaxed, welcoming and most importantly, easy to navigate.
And though the streaming service provides multilingual offerings for programs that will most likely be unfamiliar to American audiences, it is easy to navigate the way to premium content.
Of note are two programs that are wonderful introductions to the platform for new members. The first is called "Checkout," which follows the antics of a diverse cast of customers and staff at a struggling supermarket. The situational comedy is a cult hit and on track to become one of the most-watched sitcoms in Israel. In 2021, "The Forward" chose "Checkout" as the number one series of the year. Highly acclaimed, including winning an International Emmy and Best Comedy at the Israeli counterpart to the Academy Awards, the second season of "Checkout" started airing on ChaiFlicks in March 2022.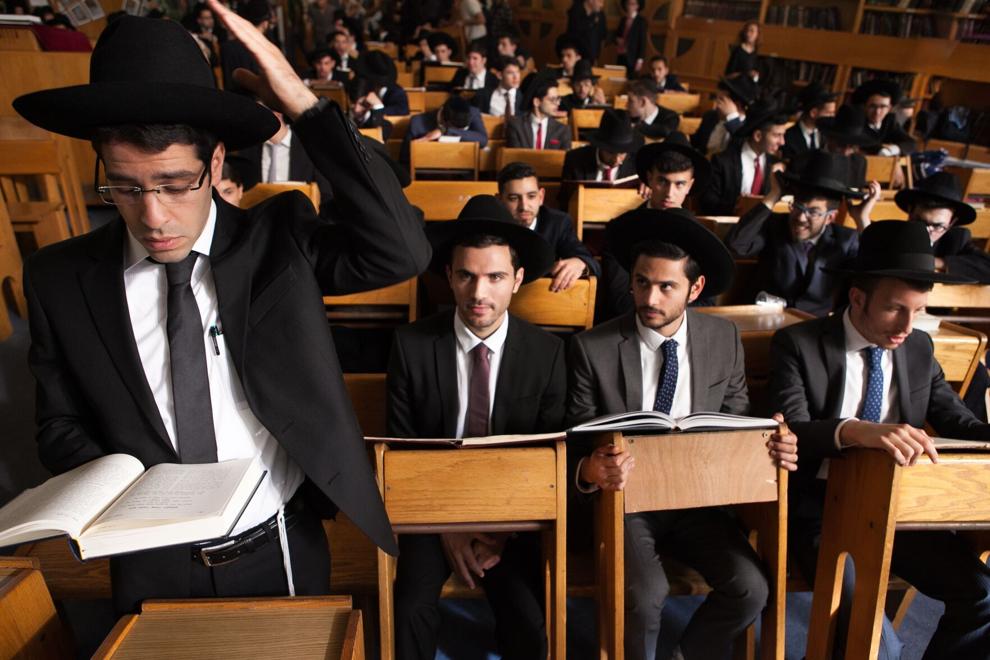 The other major highlight is the thought-provoking "The New Black." There is no need for orange in this show set in a distinguished yeshiva, which follows the exploits of "four rebellious students as they try to reconcile their desire for modern life with their orthodox upbringings." For those who may think that the appeal of this show might only be for those who have been through the yeshiva system, that is not the case. The setting is only an invitation into a world that needs more exploration, humor and empathy.
While different in tone and content, both of these shows represent the modern Jewish media landscape: hip, distinguished and in tune with what Jewish audience members crave from their entertainment sources. For those who might be skeptical that such a platform could be sustainable, the quantity (and, of course, the quality) of the programs speak for themselves. And with new pieces of content added regularly on a variety of topics and themes, ChaiFlicks fills a critical need in the Jewish and Israeli media landscape.
As is the case with other streaming networks, there are two ways to access ChaiFlicks. There is a monthly fee of $5.99 or an annual fee of $60 (there is also an option for a free seven-day trial). For the thousands of accessible pieces of media, available on every major streaming device, this is certainly a fair price and on par with well-established platforms.
Does ChaiFlicks stand up well next to its competitors? For a family that wants the option to enjoy the latest in Israeli or Jewish-themed popular culture, then ChaiFlicks is a great addition to the already-burgeoning world of premium streaming platforms.
Indeed, from children's programs to comedies, serious Holocaust dramas, to "Old Jews Telling Jokes," there are hours of engaging, wholesome and welcoming content to be found with ChaiFlicks. And even though it is said that Jews are the "People of the Book," ChaiFlicks makes the case that the Jewish people are well represented in the streaming space. JN
For more information, visit chaiflicks.com.
AJ Frost is a writer/editor based in Phoenix.