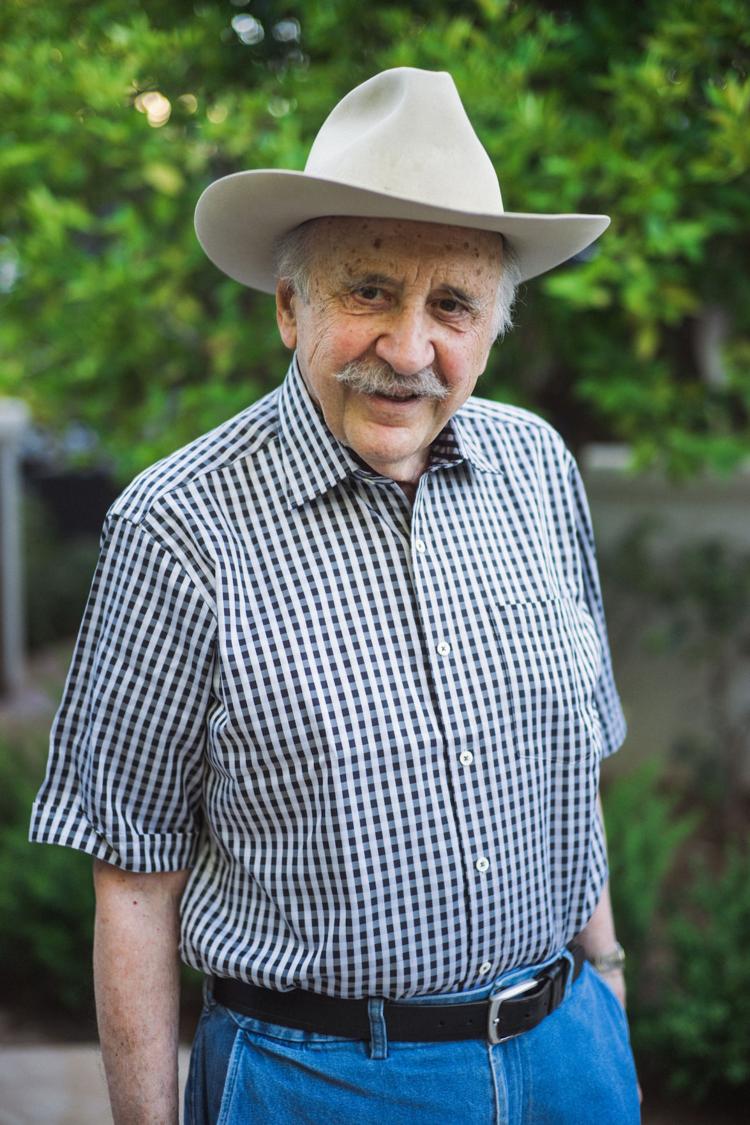 Millard Roy Seldin
Millard Roy Seldin of Paradise Valley, AZ and Omaha, Nebraska passed away peacefully surrounded by family on Jan. 24, 2020 at the age of 93 years.
He was born in Council Bluffs, Iowa, on Aug. 8, 1926. Served two-years in the U.S. Navy during WWII, trained as a radio gunner and was in flight school when the war ended.
In 1947, he began a homebuilding career with his father, Ben Seldin, forming Seldin and Seldin before graduating from the University of Iowa. Millard was the founding member of the Omaha real estate business, which included many entities merged into the Seldin
Development and Management Company. He co-founded Hawkeye Bank in Iowa. In 1990, he also co-founded Southwest Value Partners in Scottsdale, AZ, while maintaining real estate and business interests in Omaha. Millard worked closely with his son, Scott, until recently at Seldin Real Estate, the operating company for the family office of Kent Circle Partners.
He served on the Council Bluffs Planning Board, was president of Council Bluffs Industrial Foundation, active in the Omaha Home Builders Association, National Home Builders Association, and Urban Land Institute.
Millard had a deep affection for racehorses and continued to be active in horse breeding and the racing industry. He became a minority partner in the Phoenix Suns NBA and Phoenix Mercury WNBA professional basketball teams. He was a consummate student, philanthropist and medical advocate who was always helping others. In 2013, Millard made a donation to Barrow Neurological Foundation in honor of his wife, Beverly. The gift was used to form the Beverly and Millard Seldin Family Disc and Spinal Regeneration Lab.
He is most celebrated for the love and devotion he showed in caring for his family and friends.
Millard is preceded in death by his wife of 58 years, Beverly. Survived by sons Scott (Beth) Paradise Valley, AZ, Derry (Wendy) St. Louis, MO, daughter Traci Moser (David) Paradise Valley, AZ, cousin Joan Frentz Santa Rosa, CA and forever remembered by six grandchildren, Ariana, Ben, Marina, Grayson, Aaron and Grant. He also leaves behind nieces, nephews and devoted family and friends.
A Celebration of Millard 's life was held Tuesday, Jan. 28, 2020 at Congregation Beth Israel Temple, Scottsdale, AZ.
In memory of Millard, donations may be sent to Barrow Neurological Foundation, Phoenix, AZ, Jewish Federation of Greater Phoenix, AZ or Old Friends Thoroughbred Retirement Farm, Georgetown, KY.
Estelle Gracer
Estelle Gracer, age 93, died peacefully in Walnut Creek, California, surrounded by her loving family. Estelle lived 40 years in Phoenix, moving there in 1971 with her husband, Martin, and daughter, Lea.
She was active in the Sylvia Plotkin Judaica Museum, Charter 100 and Brandeis Women. Estelle became a fashion designer in her 50s, producing unique garments sold throughout the country.
She enjoyed her last hurrah in California close to her children, grandchildren, great-grandchildren and great-great grandson. She is survived by Richard (Alice) Gracer; James (Rabbi Judy Shanks) Gracer; Lea (Les Adler) Gracer; and the next three generations.