David Bruce Frawley
David Bruce Frawley, 56, died May 23, 2020. He was born in Fullerton, California, and lived in Tempe.
He is survived by his spouse, Lydia Gene Frawley; one daughter; two sisters; and five brothers.
Services were held at Greenwood Memory Lawn Cemetery.
Arrangements by Sinai Mortuary.
Bernice (Bunny) Zonis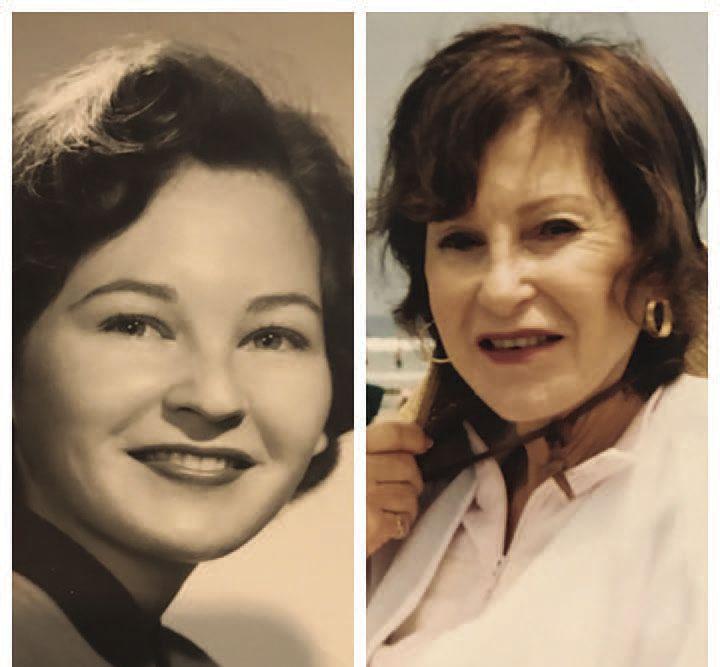 Bernice (Bunny) Zonis, age 86 of Paradise Valley, died on May 22, 2020.
Preceded in death by her parents, Ida and Hyman Kenig, and her beloved husband of 57 years, Richard D. Zonis M.D. (Dick). Bunny leaves behind two daughters, Susan Costantino (John Costantino D.O.) of Scottsdale, and Joan Salamon (Mitchell Salamon) of New York, New York, as well as four beloved grandchildren, Adam Cavrell (Cassandra), Sam Cavrell, Marla Salamon and Eve Salamon.
A native of Connecticut, Bunny studied at Norwich Free Academy preparatory school and continued to the prestigious Simmons College in Boston, Massachusetts, where she earned a degree in nutrition and food science. Bunny became a registered dietician (R.D.) and worked at the Beth Israel Deaconess Hospital in Boston. After a courtship that started with a blind date to a Red Sox game, Bunny and Dick married and later relocated to Scottsdale with their young family.
Bunny was a longtime member of Congregation Beth Israel, an active volunteer with the Arizona Medical Wives Association of Phi Delta Epsilon medical fraternity, a docent at the Heard Museum, a lifetime member of Hadassah and a leader in the Phoenix chapter of Brandeis.
In addition to her immediate family, Bunny leaves behind her sister-in-law, Marcia Zonis of Newton, Massachusetts, five nephews, many dear cousins and a lifetime of friends. Bunny was famous for her tremendous artistic talents, creating beautiful embroidery and gorgeous Rhea rugs. In addition, she was known for her famous blintzes and her fondness for designer discount shopping. Bunny always loved the beach, particularly La Jolla, California, where the family shared over 30 years of summertime fun. A special thank you to Teri Davis, a beautiful friend.
Private funeral services and burial will be provided by Rabbi Sara Mason-Barkin of Congregation Beth Israel, Scottsdale. 
Lawrence Norman Frazin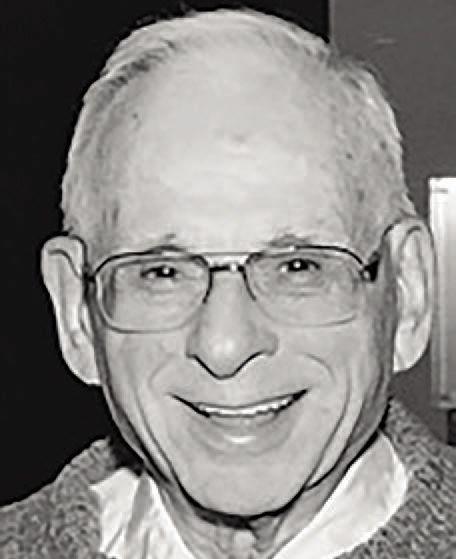 Lawrence Norman Frazin, M.D. passed away peacefully Monday, April 20, 2020, at the age of 87, with his loving wife Frances Geller Frazin at his bedside. Larry was born to Dr. Bernard and Beatrice Frazin in Chicago, 1932. He graduated in the Class of 1956 at Indiana University School of Medicine.
During an internship at the Veterans Hospital in Long Beach, California, Larry enrolled in the Naval Reserves to provide medical services and to serve his country.
He did his residency in Ophthalmology at the University of Illinois Eye and Ear Infirmary from 1957-1960. He followed his parents to Phoenix in 1960 and established his private practice, Phoenix Ophthalmology Assoc., soon afterward. Larry was a respected member of the Phoenix medical community and served on many medical association boards. He was the president of Phoenix Ophthalmological Society, Arizona Ophthalmologic Society, and Galen Medical Society. He was widely regarded as a caring, kind, and compassionate physician. His patients loved him for his gentle and personal care.
Larry met his future father-in-law, Sol Geller, through B'nai Brith. Sol was impressed with the young man and asked the lodge president to introduce Larry to his daughter so the two wouldn't think 'the set up' came from her father. Larry and Fran went on a blind date and were wed in 1962. They raised five children: Susan, Ira, Lynn, Barbara and Alan in the house he spent the rest of his life in.
Larry had a deep connection with Congregation Beth Israel where he served as president. He was a strong supporter of Camp Pearlstein/Stein, B.B.Y.O., ADL, Hillel, and B'nai B'rith, where he was also president. Dr. Frazin was one of the founding members of Camp Pearlstein/Stein, and third chair of the camp board. They were among the families who were instrumental in securing the land on which the camp sits. He remained committed to the camp's success.
Family and travel were Larry's other passions. He taught his grandchildren to swim and loved traveling with them around the country.
One of the main reasons he decided to retire in 1997 was to travel the world with his wife. He and Fran went to all parts of the world, in all forms of transportation and in adventurous ways - rafting, river cruises, cargo ships, semester at sea, and a seven continent millenium cruise. They traveled to Israel countless times, to Kenya, Iceland, Costa Rica, all parts Asia and Europe, Australia and so many other places. He loved not just the trip itself, but the planning and detail of the trip. They made a point of seeing the places that held Jewish significance. He instilled his love of travel to all his children and grandchildren, and all are now avid travelers.
During retirement, Larry also learned to knit, making some beautiful scarves. He was an active member of the Phoenix Knitting Guild. Additionally, he enjoyed working at the Maricopa Board of Elections.
He was loved and respected by many and a true role model to all.
Dr. Frazin is survived by his wife, five children, Susan Frazin, Ira Frazin (Steve Jacobs), Lynn Frazin Lerner (Marc Lerner), Barbara Frazin, and Alan Frazin (Chana Frazin), and their 13 grandchildren, Ben, Hayden, Sedona, Jonah, Marcy, Josh, Solomon, Yehudah, Shalom Yitzchak, Bracha, Ruben, Maayan, and Lila. He is also survived by his two sisters, Sandy Segal (Marty Segal) and Roberta Aaronson (Lew Aaronson).
Private services were held. Donations in memory of Larry can be made to the Congregation Beth Israel Frazin Family Fund, Hillel at ASU, or Hospice of the Valley. JN