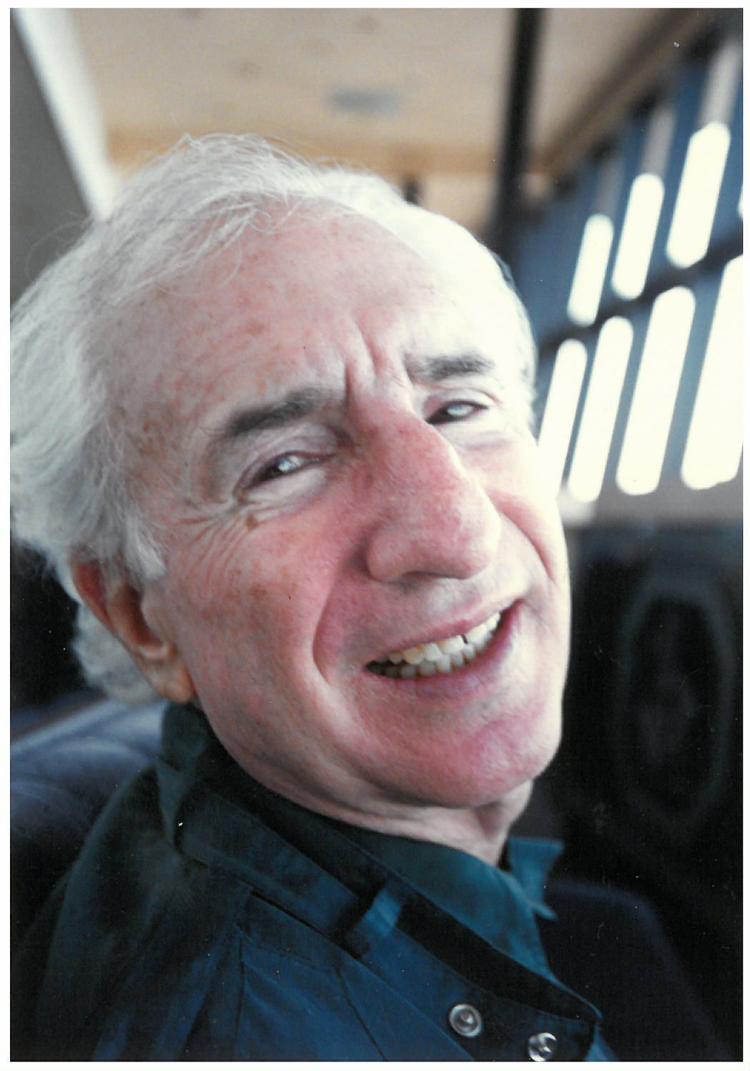 Paul Alan Lewinthal
Paul Alan Lewinthal, 88, passed away peacefully on Dec. 19, 2019.
Born Jan. 19, 1931, in Phoenix to Rosalie and Solon Lewinthal, "Louie" graduated from Kenilworth Elementary and North High.
He served in the Navy and was a traveling plumbing salesman before starting Universal Plumbing Supply in 1959. In the 1980s he formed Phoenix Pipe & Supply, a leader in wholesale plumbing. In the 1990s he ran independent payphone businesses and later returned to plumbing sales until 2017.
Paul enjoyed watching sports and played tennis, excellent golf and snow skied. He started running in his 50s and loved playing poker. During his life, Paul belonged to Temple Beth Israel, served as president of Century Country Club and supported Kivel Campus of Care. In the 1980s he and his wife renovated the E. Payne Palmer House at 6012 N. Central Ave. They also loved spending time at their home in Pinetop.
He spent the last three years fighting Parkinson's disease, which never got the best of him. Paul is preceded in death by his parents and wife of 42 years, Patty, for whom he cared through her 10-year battle with Alzheimer's dementia until her death in 2007. He is survived by sister Sandy Johnson, son Chip, daughters Pam Mayle and Sherry Barker, grandson Payson LeMeilleur and wife Sarah, four great-grandchildren, niece Susie Gonzalez, nephew Steve Johnson and numerous family and friends he truly loved. Private family services have been held.
Donations in Paul's memory may be made to The Michael J. Fox Foundation for Parkinson's Research or Hospice of the Valley.
The family encourages good memories to be shared via Paul's email at paul.lewinthal@gmail.com or cards may be sent to Paul Lewinthal, PO Box 32145, Phoenix, AZ 85064-2145.
 Seymour "Buzz" Zendle
Seymour "Buzz" Zendle, 88, died on Feb. 9, 2020, at Eisenhower Hospital in Rancho Mirage, California.
He was preceded in death by his parents, Eli and Faye (Stolusky) Zendle, his brother Robert Zendle and his son Jeffrey Todd Zendle. He is survived by his wife of 68 years, Leone (Kahn), his sister Lynn (Zendle) Schubert and his children Amy Zendle, Dr. Les Zendle and son-in-law Jerry Hanson.
Mr. Zendle was born in Syracuse, New York, in 1931 and moved to Phoenix with his parents and siblings in 1948. He graduated from Phoenix Union High School, earned his bachelor's degree at Arizona State University (then called Arizona State College) and a master's degree from Northern Arizona University.
He and his family were extremely involved in the then-small Phoenix Jewish community. They were active members of Beth El Congregation since first moving to Phoenix in 1948. Mr. Zendle was president of both his chapters of AZA (Aleph Zadik Aleph) and (AEPi) Alpha Epsilon Pi — Jewish fraternal youth organizations for high school and college students, respectively.
After owning and operating several service stations in the Phoenix area (Blakely Oil and Gas, and later Gulf Oil), he began teaching vocational education first at North Phoenix High School and then at Maricopa Community College (from which he retired as faculty emeritus in 2001). In 2007, he and Leone moved from Phoenix to Palm Desert to be near their children. Most recently, they lived at Atria Palm Desert in Palm Desert, California.
Mr. Zendle was passionate about his family, teaching, as well as building and flying remote-controlled model airplanes.
Services were held on Wednesday, Feb. 12, at 11 a.m. at Forest Lawn, 69855 E. Ramon Road, Cathedral City.
In lieu of flowers, the family suggests contributions to the Jeffrey Todd Zendle Memorial Fund at Beth El Congregation, 1118 W. Glendale Ave., Phoenix AZ 85021 or the charity of your choice.
Lisa Sue Weiner
Lisa Sue Weiner, 61, of West Bloomfield, Michigan, died on 10 February 2020.
Devoted daughter of Irving Mendelson and the late Judith Carole Mendelson. Cherished mother of Jason (Rebecca) Weiner and Adam (Ashley) Weiner. Loving Bubbie of Ronen Weiner and Lior Weiner. Dear sister of Dr. David (Barbara) Mendelson and Marc (Lisa) Mendelson. Also survived by many loving nieces and nephews.
Funeral services were on Tuesday, February 11, 2020 at The Ira Kaufman Chapel. 248-569-0020. Interment at Clover Hill Park. www.irakaufman.com
Renee Barbara Horowitz
Renee Barbara Horowitz, loving wife of the late Arthur Horowitz, and mother, devoted educator, mystery novelist, volunteer braille transcriber and volunteer literacy tutor passed away on Feb. 11, 2020.
Born in New York on March 4, 1932 to Anne and Hyman Braunstein, she moved to Scottsdale in 1980. Renee was a graduate of Samuel J. Tilden High School in Brooklyn and Brooklyn College. Her M.A. and Ph.D. in Comparative Literature were earned from the University of Colorado at Boulder.
She was the author of Rx for Murder, Deadly Rx and Rx Alibi featuring a woman pharmacist as amateur detective. Much of the background pharmaceutical
material derived from incidents told to her by her father, father-in-law, and husband, all of whom were pharmacists. She also wrote The Write Way to Murder and Bitter Moon over Brooklyn.
Renee was a Senior Documentation Engineer in the aerospace industry before returning to teaching and, until her retirement in 1998, was a professor of technology at Arizona State University, where she taught technical communication and industrial management.
She was a member of Har Zion Congregation, Shomrei Torah and Temple Beth Emeth; the educational honor society Delta Kappa Gamma; served as president of the Desert Sleuths chapter of Sisters in Crime; and was president of the Desert Volunteer Braille Guild. She is survived by her brother, Myron Braunstein; sons David Robert Horowitz (Lorraine) and Steven Jay Horowitz; and granddaughter, Alexis Horowitz.
In lieu of flowers, the family suggests contributions to the Arizona Instructional Resource Center at the Foundation for Blind Children, 1235 E. Harmont Drive, Phoenix, AZ 85020-3864. JN