Bat Mitzvah
NICOLE DANIELLA DEVYATOV 
Nicole Daniella Devyatov becomes a bat mitzvah on September 12, 2020, at Temple Kol Ami. She is the daughter of Anna and Alex Devyatov of Scottsdale.
Grandparents are Yelena and Mikhail Devyatov of San Francisco, California.
For her mitzvah project, Nicole donated goods to André House for those in need. She's also continuing to support Phoenix Children's Hospital by regularly donating money and hair to Locks of Love, and is planning to donate some of her bat mitzvah monetary gifts there as well.
A student at Scottsdale Preparatory Academy, Nicole enjoys competitive swimming with an ultimate goal to make the Olympic trials in four years. She also takes art classes and enjoys baking at home.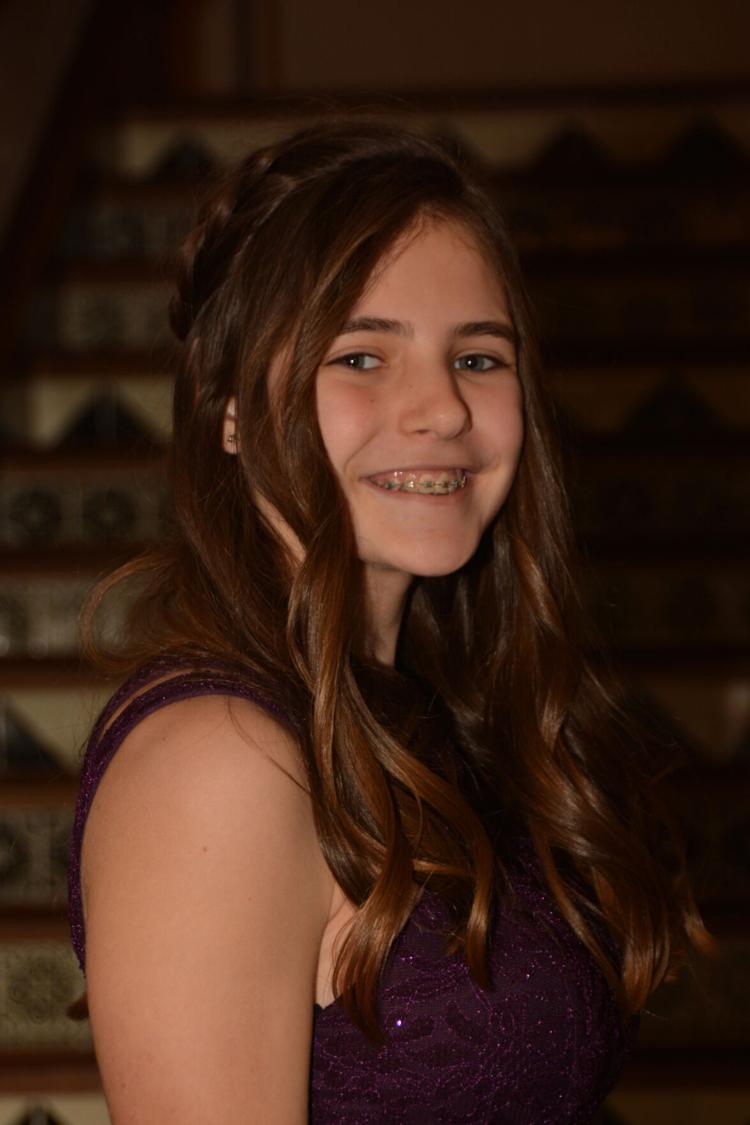 SOPHIA ROSE FINKEL
Sophia Rose Finkel becomes a bat mitzvah on August 1, 2020, at Temple Beth Sholom of the East Valley. She is the daughter of Olivia and Joel Finkel of Chandler.
Grandparents are Beverley and Norman Lane of Scottsdale; and Debby and Lee Finkel of Phoenix.
For her mitzvah project, Sophia was planning to volunteer at Arizona Animal Welfare League prior to the pandemic. She looks forward to doing this when it is safe.
A student at Accelerated Middle School in Basha High School, Sophia enjoys being active. She competed in gymnastics for 10 years and has started a new adventure with dance. She also enjoys reading and getting together with friends and family.
Obituary
BARBARA MASON
Barbara Mason, 91, died June 14, 2020. She was born in Binghamton, New York and lived in San Diego, California.
She is survived by her spouse, Dr. Sam Mason; her daughter, Rhonda Mason; her sons, Jeff and Gary Mason; her two grandchildren; and her five great-grandchildren.
Services were held on Zoom.
Arrangements by Am Israel Mortuary in El Cajon, California.
SAMUEL ZARUCHES 
Samuel Zaruches, 92, died July 16, 2020. He was born in Chicago, Illinois and lived in Phoenix.
He is survived by his daughters, Judith and Linda Zaruches; his stepsons, Glen, David and Randy Barnett; 10 grandchildren; and one great-grandchildren.
Services were held at Paradise Memorial Gardens.
Arrangements by Sinai Mortuary. JN