Edie Gobel, 14, doesn't mind the occasional long trek to Martin Pear Jewish Community Center in Scottsdale from her home in Chandler. At its end is something that puts a smile on her face: the Bureau of Jewish Education's Hebrew High class.
Tuesday and Thursday evenings, Hebrew High offers Hebrew language classes for credit as well as classes designed to develop students' Jewish identities. The second quarter, which begins at the end of October, will offer several classes including "History of Anti-Semitism" and "Tough Conversations: Social Justice." There will continue to be both in-person and virtual options.
"We're still trying to find ourselves," said Rabbi Aviva Funke, Hebrew High's new principal. "It really is very difficult because it feels like two communities, our virtual students and our in-person students. I'm trying to figure out a way to really make it feel that we are one community."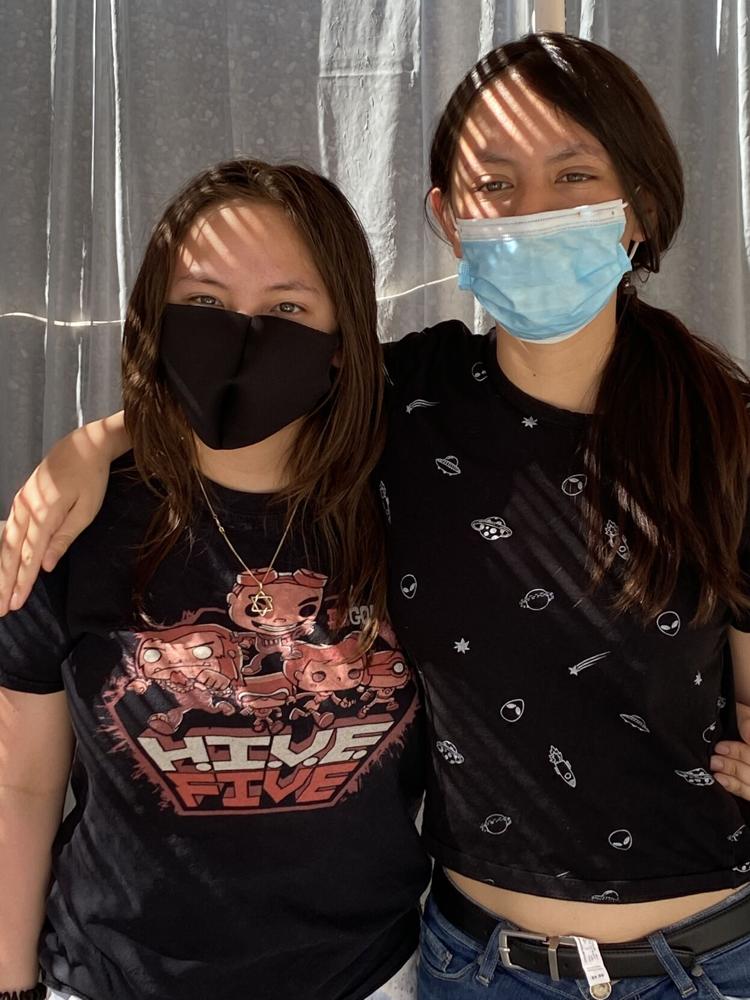 Gobel wasn't in touch with the Jewish community much before an incident in her eighth-grade class led her to seek it out. After her class read a book about Judaism, her fellow students called it a cult. "This one kid said, 'Oh, Jews control the world,'" Gobel recalled.
"When you're alone, you don't really want to cause a fight so I didn't say anything," she said. "There isn't really anyone to help you when you don't have a community."
Hebrew High provided her with the community she sought — and she convinced her sister Abbi, 17, to join as well.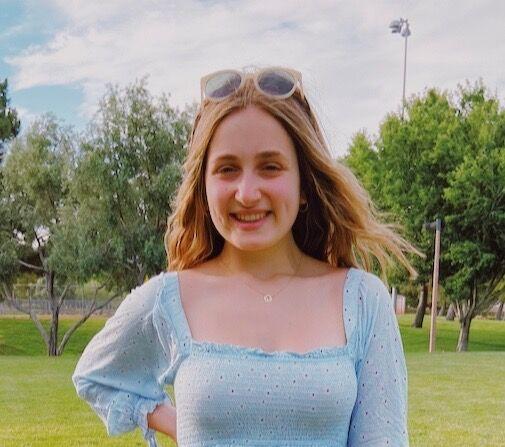 Nora Feinberg, 16, a junior at Horizon High School, agreed that community is one of the best things about Hebrew High.
"I don't take Hebrew just for the credit," said Feinberg, who is in her third year of the program. "I think being Jewish and having as many Jewish connections as I can is important, because I want my identity to be super prominent in my life. This is the place to grow my Jewish self."
To drive home that spirit of community, the year began with an in-person special reflection event to focus students on what they hope for in a time that continues to be unusually challenging. Students talked about their goals and accomplishments and how they could be and do better, Funke said.
"It just created a sense of normalcy — just a chance to reflect and connect," Funke said. "It was the first time in six months that they'd been able to come together for any type of real engagement, and it was such a relief for many kids just to see each other."
Funke had students fill out a survey to discover what really matters to them. Gobel and Feinberg both appreciated the way it took account of student input. "Rabbi Funke's making Hebrew High more of a community and an extra fun Jewish thing to do during the week," Feinberg said.
The teens' responses to the survey turned out to be different than Funke expected. With the pandemic on everyone's minds, she was sure she would find that they just wanted to get back to a familiar routine, she said.
Instead, students recognized the problems in the world and that they want to be part of the solution. Their big-picture perspective helped to inspire more social justice and political content in the upcoming courses.
"We have kids who are 15 and really wish they could vote," Funke said. "It's amazing to see we have these young voices ready to be in the community and make a difference."
Feinberg found inspiration in her recent class about applying Jewish values to life and now looks forward to the social justice course.
"I learned that you can't change the world, but the thing you can do is work to educate yourself and advocate and find your purpose and live it out," said Feinberg. "That's the way to live life." JN