Hospitals are quickly filling again with COVID-19 cases, restrictions on families are back and now Jewish health care professionals and those serving the Jewish community are also being met with an additional hardship: disbelief in the virus and resistance to facts.
Dr. Mitchell Ross is an interventional cardiologist and the managing partner of the Arizona Cardiology Group. Seeing patients in his office most days as well as taking care of patients in the hospital, Ross watched in trepidation as the coronavirus pandemic came roaring back.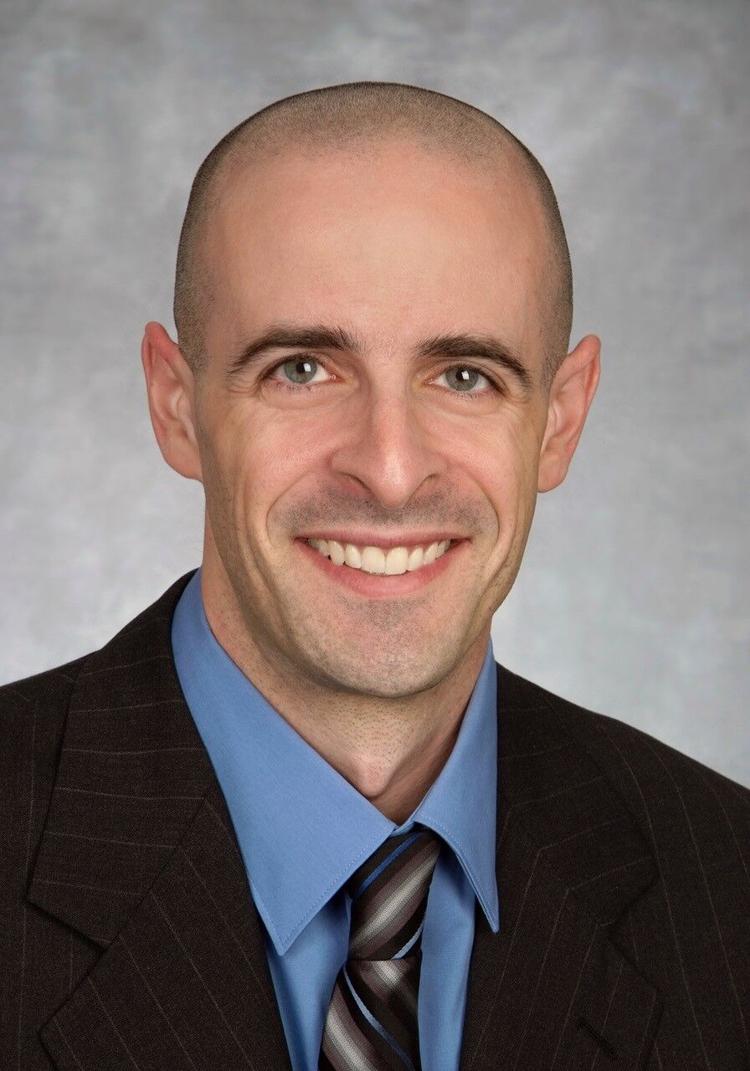 "It's extraordinarily frustrating as a health care provider to watch the course of the pandemic, because we've known since very early that certain things help to reduce the spread of the disease," he said.
The "flatten the curve" catchphrase that was used when restrictions were first placed on people's movements had a positive effect, and people wearing masks and practicing social distancing led to a dramatic improvement.
"The number of cases went down, the number of sick people coming to the office as well as staff sickness went down, hospitals which were filling to capacity over the summer improved markedly," he said. "We got back to a much more reasonable place."
But things changed over the last three months. "We watched as politics have gotten in the way of science and care, and people have fought hard against health care measures that we know work," he said.
Witnessing a steady stream of patients who have COVID-19 or are dealing with sick family members "has been heartbreaking to watch," he said. "Not a day goes by that I'm not seeing people who have lost a family member or friend to COVID, some with multiple losses."
Yet some patients still come to his office and refuse to wear a mask, denying that COVID-19 is real even if they test positive. He does his best to educate them, but ultimately he must keep other patients and his staff safe. They use telemedicine instead.
"It's hard to reconcile watching people say things that are factually incorrect, and it's not something we were accustomed to," he said. "We can be respectful of opinions, but when you're faced with hard evidence that there's a pandemic going on right now, we need everybody to understand and to get on board."
Ross' patients with COVID-19 come to him with a variety of cardiac issues, such as heart failure, cardiomyopathy, blood clots and damage to the heart caused by COVID pneumonia. His young and otherwise healthy patients recovering from COVID-19 have ongoing chest pains and shortness of breath. There is an extremely prolonged recovery — even for patients who are athletic.
Ross fears he will continue to witness "terrible, heart-wrenching stories" like the woman he recently treated who lost two of her children and three grandchildren in the course of a week.
"I wish I could say that was the outlier, but it's not," he said. "This is a bad time."
Dr. Alexzandra Hollingworth, a trauma surgeon who's board certified both in general surgery and surgery critical care as well as the chair of surgery and anesthesia at Midwestern University in Glendale, also witnessed firsthand the rapid increase in the number of COVID-19 cases.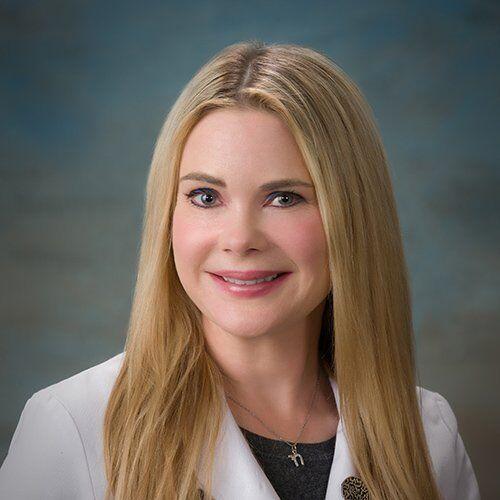 "We had trauma patients coming in that were asymptomatic but were testing positive — and they had no idea," she said. That meant operating on people that were COVID positive who afterwards had to be put into the
COVID unit.
Hollingworth and her colleagues are again running into shortages of personal protective equipment. When operating, they wear an N95 mask or a respirator. And when possible, they cover that with a surgical mask to protect it from any blood due to the fact they must reuse N95s.
Hollingworth is shocked when she hears people say they don't believe in the pandemic. She wants to say, "You should come to work with me one day."
"[It's] disturbing to know that there are people who really don't take it seriously, and that they are so 'COVID-fatigued' that they can't wear a mask anymore," she said. "We're going to see the same thing as the last surge — we'll see a delay and then we'll see many deaths."
As a trauma surgeon, Hollingworth is used to fixing the patient, who then generally gets better. As difficult as trauma is, COVID-19 is worse.
"You're working on them for weeks and weeks, and everything that you just put your heart and soul into, and you think they're doing better for one second — you turn around and take care of another patient and then you go back and they're crashing again," she said.
Time with family and going to Congregation Beth Tefillah, her shul, are the only things that give her solace. "It really helps to think about the prayers that you're saying, the words that you're saying and appreciate the whole spiritual experience."
Monica McCullough, Madrona Hospice & Palliative Care's nursing director, can't believe she's back here again.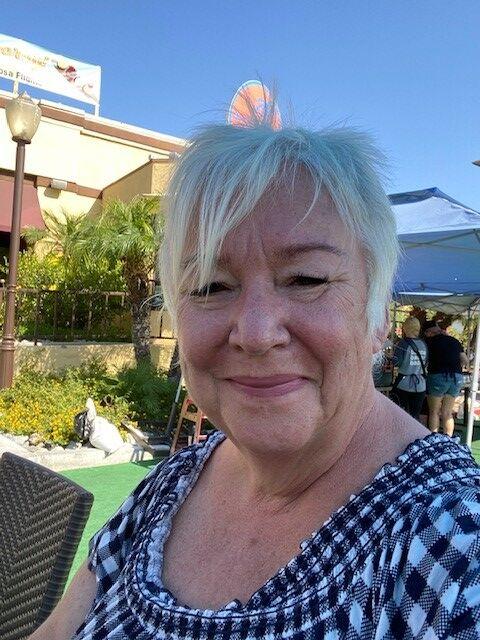 During the first and the second wave of the coronavirus, she said people were very understanding about the precautions that were taken for patients' safety. After initially limiting access, it seemed to McCullough and the people at Madrona that they were getting a reprieve. They began to contemplate what visits would look like and how best to keep staff tested. Now, faced with a big uptick in cases, that optimism is in the rearview mirror.
"We're back into that immediate fight response, and we're again limiting the visitations and putting the precautions back in group homes, in private homes and in the hospitals because of so many COVID-positive patients," she said.
Once again the social workers and chaplains she works with can't see patients until their final moments. "By then, our opportunity to do the work that needs to be done with dying has passed," she said.
The frustration is taking a toll, McCullough added: "People are just very angry and taking it out on each other — that's the part that scares me." Patients' families tell her they don't trust experts anymore. They feel they did the right thing once and still the virus is back. While she tries to have patience with that attitude, "I have friends that I've lost and had to bury because of COVID, and I have co-workers that have died," she said.
She worries about the long-term mental health issues for people in her profession. "I'm very concerned," she said. "I don't feel like I have adequate resources to deal with some mental health issues, not only of my patients and their families, but my team."
Even more pressing is the feeling of burnout. "If somebody comes along and says that there's going to be a fourth wave," she pondered, "I'm not sure how I'm going to be able to handle that."
As a third-year medical student at the Mayo Clinic College of Medicine and Science, Sami Wilder would have normally started her clinical rotations in June. But with the hospital handling a rising number of COVID-19 cases and uncertainty about how best to protect medical students' safety, she wasn't able to begin until August.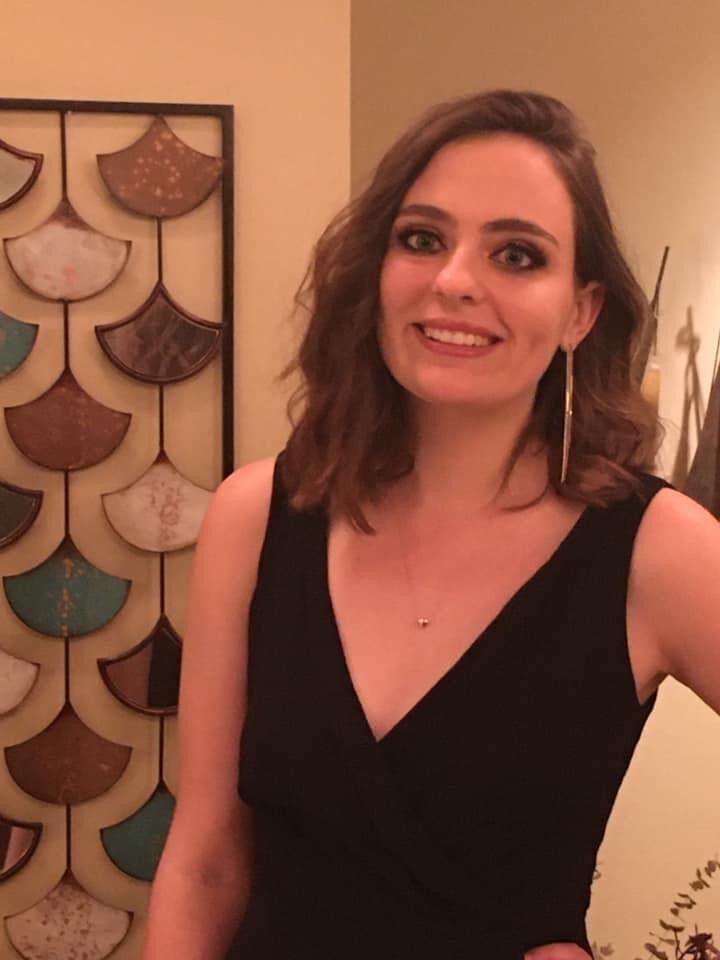 "I started third year in the middle of this whole pandemic," Wilder said, "so I think it's definitely shaped the bulk of my training so far."
For most COVID-19 patients who end up in the hospital, she said, there's not much that doctors and nurses can do besides offer a standard treatment protocol and hope for the best. Most patients experience unpredictable ups and downs, and while a few get better, Wilder said, many don't.
"It's pretty freaky, to be honest, to realize that you're kind of powerless to help these patients," she said. "I expected that I would feel helpless as a student, because I'm in training and I don't know everything. But a lot of these patients were perfectly healthy prior to [COVID-19]. And so to have to then broach the topic of, 'OK, we've done everything we can do, let's start preparing for the worst' — they're very resistant to that, obviously. I would be too."
Broaching end-of-life conversations is something that she still doesn't feel entirely prepared for. "That's not something that I think you can learn in a classroom," Wilder said. And with many patients in the internal medicine department struggling with long-haul COVID, Wilder is encountering challenges she couldn't have anticipated before this year.
When it comes to dealing with the loss and the grief that comes with the job, Wilder's team takes the time to debrief and process their collective experiences. Wilder also likes to talk through the challenges of the job with her classmates, "because we're all in the same boat," she said.
"It's just a heaviness that you need to sit with and acknowledge," Wilder said. "But you can't let it completely take over or else you're not going to be able to keep doing what you're doing."
The pandemic has completely altered how the hospital operates, Wilder said. Instead of conducting rounds in patients' rooms, as they normally would, Wilder's team holds more "table rounds," where the team sits at a table and reviews patients' files in advance, to minimize the amount of time spent in direct contact with patients and reduce the chances of spreading the disease.
Ultimately, she said, the greatest threat to health care workers is the emotional toll of working on the frontlines.
"It's been, on the one hand, incredibly inspiring to see all the hospital workers continue to take care of patients despite like all of this incredible stress and incredible amount of pain everyone's experiencing," Wilder said. "But on the other hand it's a little bit traumatizing to see it as well. There's this collective trauma that health care workers are experiencing, and it will definitely impact health care moving forward." JN