On Jan. 11, Maricopa County announced those aged 75 and older were eligible to receive a COVID-19 vaccine. But the gulf between availability of the vaccine and the ability to book an appointment was wide, and it hadn't narrowed by Jan. 19, when people 65 and older became eligible.
"It's a technical process, a computer process, and the state's website is very, very tedious," said Rabbi Levi Levertov, director of Smile on Seniors Arizona, which is helping people navigate this challenge.
Levertov is familiar with helping seniors through the coronavirus morass: He spent the first months of the pandemic assisting seniors with their technology challenges, and he understands the difficulties involved.
"People who are tech-savvy are still having issues," he said of the online vaccine-scheduling system. "We did not know it would be that difficult."
In addition to navigating disjointed and confusing websites, many seniors may need help physically getting to a vaccine site.
"Number one is, some don't drive. Number two is some do drive, but these vaccine sites might not be near their homes," Levertov said.
In addition to working with SoS volunteers who are helping with scheduling and driving to appointments, Levertov is also securing rides for seniors through Envoy America, Jewish Federation of Greater Phoenix partner.
"We immediately went into action," he said. "It's truly because of an amazing volunteer corps."
One of those volunteers is Donna Troisi, 60, who volunteers for both SoS and the Maricopa County Department of Public Health.
Of the "dozens" of seniors she has spoken with, she estimates she has scheduled appointments for 70%.
"I am literally not sleeping at night trying to find the other 30% appointments," she said.
All slots for appointments through Maricopa County Department of Public Health are taken through February, but Troisi wakes up every morning hoping to spot a cancellation.
"There are many seniors, Jewish and non-Jewish, that are living alone, and don't have the support and cannot drive, and cannot use technology, and the world is different from when they were younger," said Troisi, who runs the Scottsdale-based company Reliable Background Screening.
Booking each vaccine appointment takes her more than an hour, she said, between the time it takes to get the information needed for the appointment and to navigate the website.
"I have to take the senior's information, and a lot of times the senior likes having somebody to talk to, so I get a little more information than I need," she laughed.
She finds out their location, whether they can travel, how far they are willing to travel and what times work for them.
"Smile on Seniors has been phenomenal in finding drivers to help some of these seniors that can't get there on their own," she adds.
Like Troisi, SoS volunteer Raquel Schnitzer knew the vaccine rollout would be challenging.
"I've dealt with the state for other things before, and I know it can be hard," Schnitzer said. "In addition, with seniors, anything on the computer sometimes can be overwhelming. So I just emailed Rabbi Levertov and said, 'If I can help anyone, just send them my way.'"
She's been spending a lot of time on Zoom, teaching seniors how to go through the process of finding an appointment.
"I just did one last week — it took a total of three hours to get an appointment," she said.
Between SoS and some online forums, Schnitzer's been a resource for about 20 people.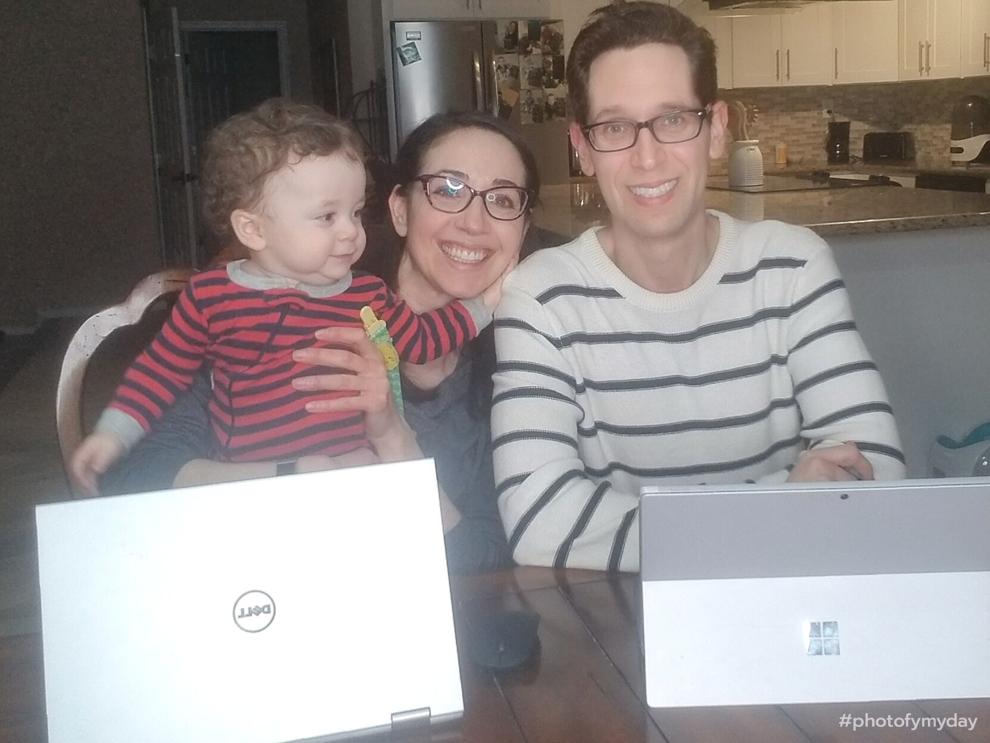 After booking an appointment for her parents, Lauren Saks, 36, realized the challenge most seniors would face.
The website is not intuitive, she said.
"You couldn't just click on a button and get an appointment. You had to click the date that it would put up, pull up a location, then you'd have to select a location. And then you'd have to pull up a day or time, and if there were no times, then you had to go back to the dates, and then the location — it wasn't a very straightforward way to book an appointment," she said.
Having volunteered with SoS before, she decided to offer her help.
"I was like, 'Well, I know how to navigate this system now, and I'm sure that if my parents needed help — if they couldn't even figure out how to create an account — I'm sure there's probably other people who need help, too.'"
Together with her husband, Sam Saks, she has booked about 25 appointments for seniors since they became available.
"Between Smile on Seniors, and the friends the seniors had who they passed my name to, I've got a lot of seniors reaching out to me," she said.
She has been registering everybody under her own email address.
"That way if they have issues, I'd be able to help them fix it," she said.
She is constantly checking for slots through the Maricopa County Department of Health, Banner Health and Safeway pharmacy.
"This is a matter of life or death," she said. "I want these people to be able to get their appointments," she said." JN