Renee Joffe had to do a double take when she walked into one of Congregation Kehillah's classrooms recently. Preserved on the white board was a lesson about Tu B'Shevat — the students' last pre-pandemic lesson.
"That blew my mind when I looked at the whiteboard, and I'm like, 'Oh my God! That's the last thing they taught in person,'" said Joffe.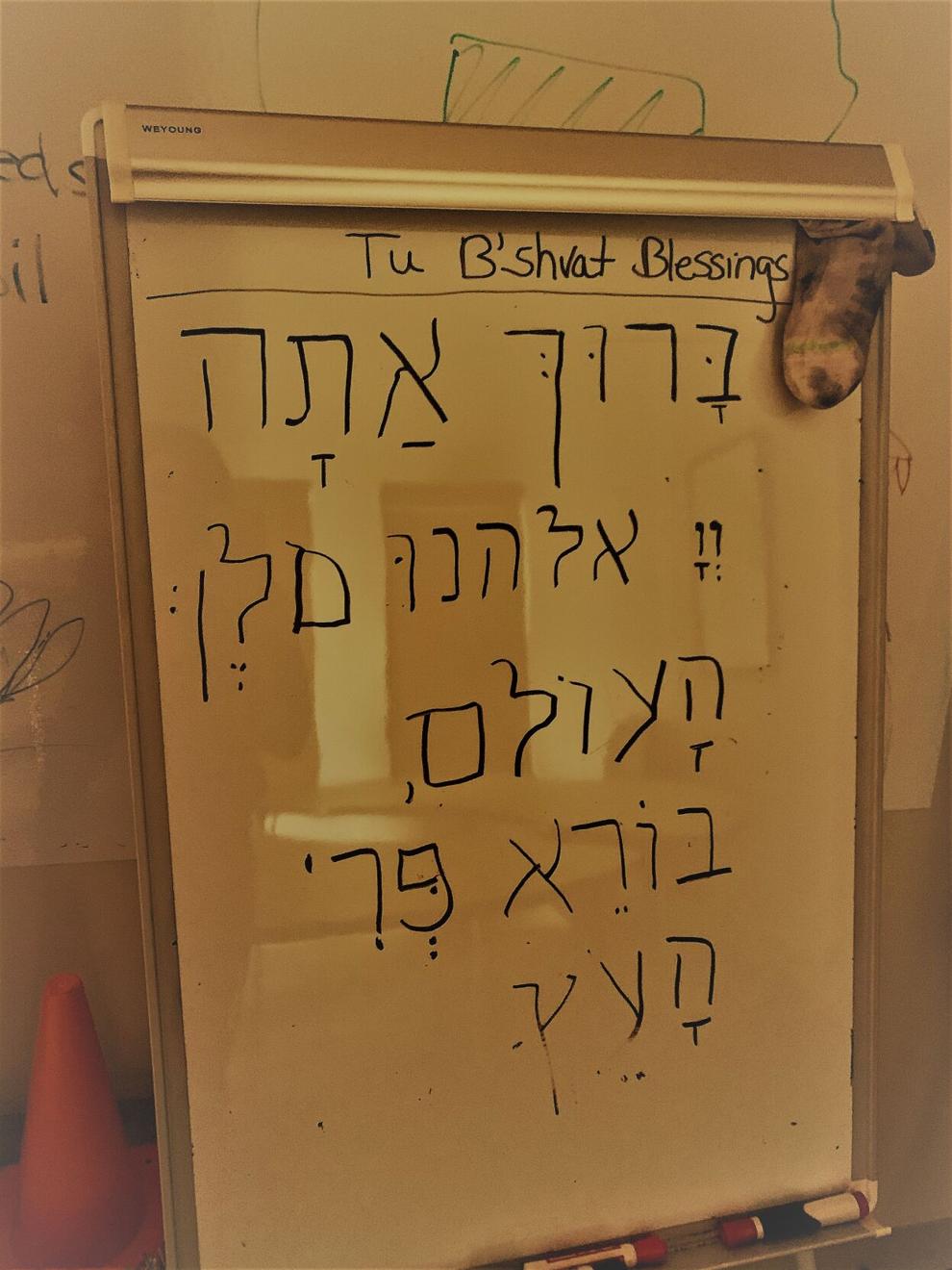 Purim planning this year coincides with the first anniversary of COVID-19, and Joffe said seeing the remnants of that lesson left her with a "weird feeling" realizing that a year has already passed.
Typically celebrated with costumes and parades, this year Purim's preparations may seem a bit subdued. But across Greater Phoenix, people are planning to keep things festive where they can.
Purim is a difficult holiday to do over Zoom, according to Rabbi Alicia Magal of the Jewish Community of Sedona and the Verde Valley. Other holidays can be adapted, but for Purim, "you need that raucous energy in a room looking at each other," she said. Adapting that feeling to the small rectangle of a computer screen takes some doing.
"This year it's about finding the essence of the Purim celebration and saying what's really needed here," Magal said. "Purim's a little mad; it's upside down and backwards," (and in that vein she'll write her name backwards on her Zoom screen). She'll encourage her congregants to wear funny hats and unmute themselves at critical moments. There might not be groggers, but people can put beans in a tin can, bang a pot with a spoon or honk a horn. Magal has a wooden frog with a bumpy back that she will turn into a percussion instrument by gliding a stick over it.
She'll choose sections of the megillah to chant, sections when people should make noise, sections when people should sing. The celebration will be scaled back, but she wants attendees to be fulfilled.
Meri Thomason, a congregant, chose Purim backgrounds for the congregation to use, making the Zoom megillah reading more festive. She plans to ask for donations of hamantaschen people make in their Purim baking class to include in a basket she'll drop off for families. She might not be able to organize a synagogue-wide mishloach manot, but she wants "to do the mitzvah."
This year, people will have to look for what's underneath the carnival of Purim — with its hidden and revealed elements, said Magal. "Sometimes you have to look and find where God is in this place, this encounter when we're no longer at the foot of Sinai with its thunder — but there are whispers of divinity that can be found at any moment. That is one of the good things about Purim."
Last year's Purim decorations were still up in the Hillel offices at Arizona State University, when Rabbi Suzy Stone, campus rabbi for Hillel at ASU, was finally allowed back in over the summer. "It looked like Pompei — a relic from before," she said.
"Purim was the last in-person event last year, and it's a huge event for us."
Hillel's Purim casino night is one of the largest flagship events of the year, a time when Jewish students — religious and secular — join together for an "amazing experience," Stone said.
This year's events will be virtual, but Stone feels good about the plans for a Purim festival week culminating in a virtual casino night. Even with students' Zoom fatigue, she believes that the social nature of the event will re-create a lot of the same feelings students have about Purim in a normal year.
"We're doing a lot more than we have in the past," Stone said. "We have to be more creative in finding what makes Purim a celebration."
The week includes an examination of the holiday, a gift basket delivery for about 200 students, a hamantaschen workshop with a chef and the big casino night replete with Purim shpiels, trivia, poker tables and other games.
Joshua Rips, one of Hillel at ASU's Jewish Life interns, is in the midst of planning for the virtual casino night, which he hopes will bring people out who just want to relax.
He's realistic about keeping things on Zoom for now. "I don't foresee a future where we can go back to our 'normal' until the fall," he said. "A stay-at-home Passover is going to be what the doctor ordered."
"Having a celebration at all," is what Cory Blumstein, Hillel at ASU's vice president of Jewish Life, is looking forward to. He is ready to see all their hard work pay off, and expects it to go well simply because they've become much better at planning virtual events over the last year.
At Desert Jewish Academy, on the campus of Temple Beth Sholom of the East Vally, Emily Zappa remembered that Purim was the last in-person event before the campus became "a ghost town."
"It is pretty weird that it's been a year," she said, "but we're pretty excited — anything to add some spice and something different to our kids' days is fun."
Normally, the students would collect items for mishloach manot baskets, but this year the staff is doing it, and they'll put them in front of the school for people to pick up without having to enter the building.
Rabbi Tzvi Rimler, organizer of C'Teen, will help with the all-school Zoom holiday. Kids will dress up and show off their costumes, maybe learn a new song or two and play games, like Rimler's creation "Jewpardy."
"We'll try to make it as fun as possible for everyone," Zappa said.
At Congregation Beth Tefillah, Rabbi Pinchas Allouche is planning multiple services throughout the day and evening in order to accommodate in-person but socially distanced megillah readings.
Instead of passing out mishloach manot at the synagogue, he and others will take hamantaschen, food, costumes and games to congregants to "bring Purim joy to their homes."
"Judaism doesn't have to belong to the synagogue," Allouche said. "It can and it should be brought home too."
Before COVID, people felt that holidays had to be celebrated at the synagogue, he said. But the way COVID has turned the focus inward forces us to see things differently.
"There's something special and intimate in bringing God home that we did not appreciate before." JN