Rabbi Michael Lerner — author, teacher, spiritual leader and editor of Tikkun magazine — visited Phoenix on Thursday, Feb. 13, to share his insights into activism and to promote his new book, "Revolutionary Love."
Lerner gave two lectures hosted by Valley Beit Midrash: "Lessons from 53 Years of Social Justice Activism" at 1 p.m. at Temple Solel and "Revolutionary Love" at 7 p.m. at Temple Chai. 
Two dozen people attended Lerner's afternoon lecture. His talk charted the course of his career in activism, starting with his childhood as the son of Zionist activists, his years studying with Abraham Joshua Heschel at the Jewish Theological Seminary of America and his involvement in the Free Speech Movement at the University of California, Berkeley, which served as the catalyst for Lerner to become an activist and a leader.
Throughout his lecture, Lerner also shared the lessons he learned along the way.
As a child growing up in New Jersey, he saw his parents' activism in the Zionist movement open doors for them. His father became a judge and his mother was an administrative aid to Sen. Harrison Williams.
"There was a path to ascendancy that neatly worked with activism and made me question the path, particularly since it seemed clear to me that the people in the States had very little problem getting elected officials to become supporters of the State of Israel. It didn't cost them anything, and it was an easy path," Lerner said. "So I learned in that to question my own motives and the motives of others in activism of wanting to be sure not only that the goal was pure, but that the path was also pure good path."
Still, it wasn't until he became involved in the Free Speech Movement at UC Berkeley that Lerner himself became an activist and a leader. His involvement culminated in a sit-in at Sproul Hall on Dec. 2, 1964, where 800 students were arrested the next morning. The arrests led to a student strike, the firing of the university chancellor and an agreement by the university not to limit the content of students' speech and advocacy. 
"What I learned in this is something quite amazing: That ordinary people could have an impact on history, on what was going on. That is an insight that carried me to this moment," Lerner said. "By standing up for what we believed in and being willing to sacrifice for it, we made a tremendous impact on the consciousness of people at that time. And that convinced me that the realists were mistaken. Even though it was true that they had a lot of power, there was also a lot of power in us, and that showed up again many, many times in my life."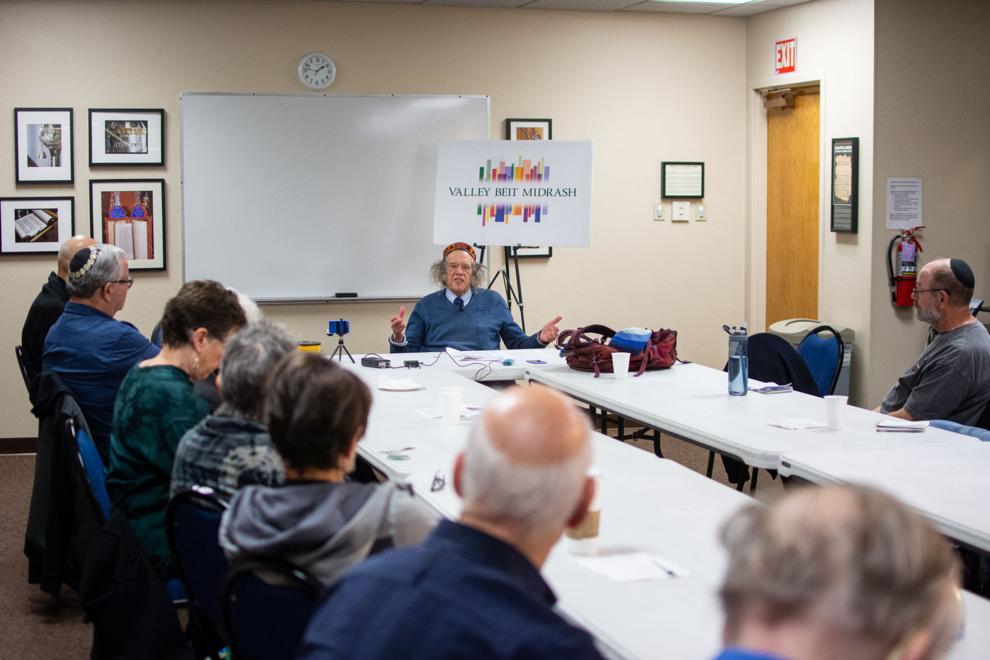 Lerner moved to Seattle in 1969 to teach philosophy at the University of Washington. There he learned another valuable lesson from his efforts to organize a teach-in about the black power movement. A group of black students, who didn't agree with the movement, demanded an apology from Lerner for organizing the event.
"In the liberal and progressive world, there is a tendency to say, 'You've got to subordinate your white privilege to listening to whatever black people are telling you or people of color are telling you is the right thing to do,'" Lerner said. "What I learned in this incident, and I've learned it over and over and over again, is that that is incoherent as a way of guiding oneself. Because it turns out there isn't one black or one people of color view of what one should do. There are conflicting views having to do with differences in strategy between different groups within every community of people who have been previously oppressed or are currently oppressed. It's still upon us as individuals and us even as alive movements to decide who we're going to align with, who we're going to ally with."
Over the course of his career, Lerner also learned to accept that he would always be criticized, no matter his position.
"You have to be prepared, if you're going to be an activist in the world, to face the fact that some people are going to say you are against them or insensitive to their needs, etc, no matter what side of a variety of important questions arise in any social change movement," Lerner said. "This is a very important insight to me, because it has given me the strength to stand up to what was illegitimate criticisms."
At the end of his lecture, Lerner gave a preview of his evening lecture and "Revolutionary Love." The book proposes "a new socialism built on love, kindness and compassion for one another" and, according to Lerner, a new way of relating to people who we disagree with.
"It goes way, way, way, way, way beyond anything I've said here today," Lerner said. "I've barely scratched the surface of the new ideas or the new ways of talking that I present in that book. I think it will change your mind about what politics could be about." JN