In the early summer of 1944, 9-year-old George Kalman and his mother and grandfather joined 35 people from his Hungarian village at the railway station in response to a government order. "At a certain time you had to be at the railway station with nothing larger than a carry-on bag. All the Jews were there and we were shoved into a railway car – 81 of us into that small car," he says. "It was pretty hot by that time and those little windows didn't give much air and of course, no toilets, no light, no air, no food, nothing."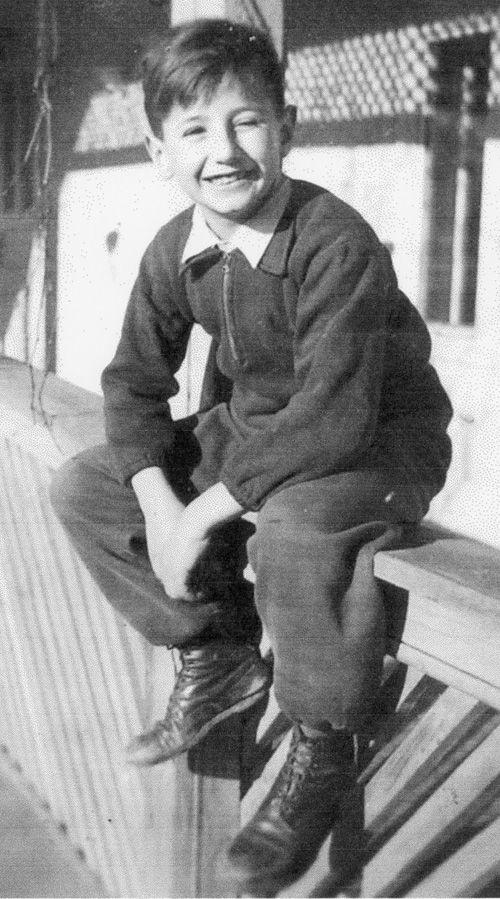 This event began Kalman's deportation, first to a collection camp and eventually to an agriculture/slave labor camp in Austria. When most people think of concentration camps, they picture Auschwitz, Kalman says. "There were collection camps, distribution camps, farm labor, industrial labor and ... murder camps," he says. "There were 1,600 camps." His father and uncles had been drafted into military slave labor years before deportation started in Hungary.
Kalman will speak at the Phoenix Holocaust Survivors' Association Yom Hashoah Commemoration 3 p.m. Sunday, April 19, at Congregation Beth Israel.
Because Kalman's family came from a farming community, he and his mother and grandfather ended up in an agricultural/slave labor camp. Kalman credits his rural background as one of the reasons his family survived. In the village, they didn't have indoor plumbing or running water and the houses were built from mud bricks. "We knew how to live that way."
Kalman's mother became employed as a maid for a high-ranking Nazi official "who was very nice to her." She had grown up about 40 miles from the camp so she spoke German with the same accent and knew the customs, music and history of the region. "She was not a stranger and because of that, she was treated almost like a family member by the Nazi family," he says.
When Kalman talks to students as a speaker for PHSA, he emphasizes that "there were a lot of bad Nazis, no question about it, but there were good people, too." He wants the students to understand that they can individually do good even if the system is bad. "In a bad situation in a bad society, they still have the power as an individual," he says.
After 10 months, the Russian Red Army liberated the camp. "We walked back to Hungary because there was no transportation after the war," he says. When they arrived in their village, Kalman found one of his uncles who had survived a slave labor camp. "We were waiting for my father and other uncles to return, waiting and hoping, and they did not return."
Hungary started off as a democracy after the war and then became a Communist system, Kalman says. In 1956, there was a revolution against the Russians, which provided Kalman with an opportunity to slip across the Austrian border. He (along with a student group) was recruited by the Canadian government because Canada needed young, educated people who could learn French and English and become part of the Canadian labor force. In 1957, Kalman made the journey to Montreal. He and the other students were assigned teachers who didn't speak Hungarian and "we didn't speak any French or English and it was a disaster," he says. Ultimately, the students were told that their "vacation was over and to find a job or you don't eat." Again, Kalman's agricultural background secured him a job on a farm in Ontario. After that, he worked in a knitting factory.
With a strong desire to go to college, Kalman enrolled at McGill University in Montreal on a scholarship and studied science. He learned English and secured a job in a paper mill and then with Bell Labs working in the semiconductor industry. Eventually, he married, had two children and then divorced. In between, he held down jobs in Florida, Minnesota, New York and Colorado before landing at Motorola in Arizona.
Kalman retired about 14 years ago and now fills his time teaching Torah at Beth Ami Temple, playing bridge and visiting his children in Colorado. He also speaks to students about the Holocaust. "There's not that much time," he says. "My generation is the last one. Maybe another couple of years. That's all."