Living in a neighborhood sprinkled with short-term rentals hasn't been so bad for Eric Awerbuch — for the most part. There have been two or three noisy nights in the roughly six years he's lived in Park Scottsdale. He only had to call the police once, he said, when a group of rowdy renters in the home behind him — operated by a management company — were causing a ruckus at 3 a.m.
Scott Lorsch has a rental property near McDonald Road and the 101 in Scottsdale. The majority of the time, his renters don't cause any issues for the neighborhood. And when they do, he hears about it. "My neighbors right across the street know me very well and keep an eye on my property," he said. "They don't want anybody bad and I don't want anybody bad."
But not everybody's experiences have been as easy, which is why there are several bills taking aim at short-term rentals that dominate some neighborhoods in Scottsdale and Paradise Valley.
Arizona Rep. Aaron Lieberman (LD-28) is attempting to repeal the state's ban on allowing cities and towns to regulate short-term rentals. The ban was contextualized as a way to ensure the state is at the forefront of the sharing economy. "What we got is something quite different, which is companies buying houses and turning them into full-time boutique hotels and neighborhoods throughout the Valley," Lieberman said.
Meanwhile, Rep. John Kavanaugh (LD-23), is looking to resolve the issue of "party houses and cars all over the street and noise all night" in a way that allows "reasonable regulation" by municipalities. He supports a state Senate bill that would give cities the ability to enforce the occupancy limit — two adults per bedroom — and fine hosts who do not register or provide contact information with local jurisdictions as required by state law.
John Choi, a policy manager for Airbnb, released a statement supporting the Senate bill. "The vast majority of hosts in Arizona contribute positively to their neighborhoods and we look forward to supporting state and local officials in their efforts to develop sensible rules that preserve homeowners' property rights and the economic benefits home sharing provides for Arizonians," he said.
An Airbnb spokesman said the company proactively suspended or removed 50 listings across the state that had received complaints or violated its policies regarding parties. There are more than 25,000 Airbnb listings in Arizona.
A spokesman for Vrbo, which has more than 15,000 listings in the state, did not respond to a request for comment.
Gov. Doug Ducey enacted the ban on local oversight in 2016, and in 2019 he enacted legislation adding certain state restrictions on short-term rental operations. For example, the law prohibits rentals from holding special events that would otherwise require a permit or license, or using a rental as a retail space, restaurant or banquet hall.
C.J. Karamargin, Ducey's spokesman, did not respond to a request for comment about the regulation of short-term rentals.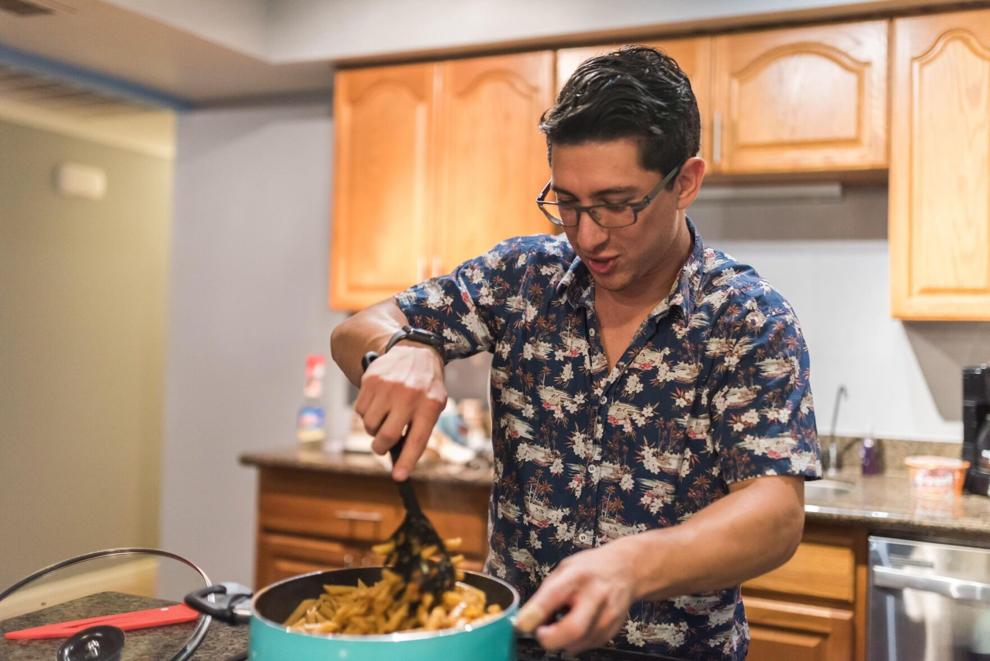 Lorsch said he's on board with more regulations for short-term rentals — at least somewhat. "There's people taking advantage of the system," he said, pointing to rental properties in Paradise Valley. "If you're paying $2 to $4 million for a home, you don't want to have somebody next door having a rager," he said.
Being able to have a short-term rental property has been a boon to Lorsch, and provided a real income stream. He doesn't want to see that opportunity taken away, but at the same time the rules of the playing field have not been clear, he said. There is a lack of enforcement of the limited guidelines in place.
In December, 33 mayors across the state sent a letter to the CEOs of Airbnb and Expedia Group, Inc. asking them to "immediately end lobbying activities designed to prevent reform" of the 2016 law, and outlined how short-term rentals have harmed citizens and neighborhoods.
Once peaceful neighborhoods have been turned into hotspots for unruly, noisy and large gatherings, and houses "are being gobbled up by investors," the mayors said.
During the pandemic, short-term rentals have hosted "unsafe and unwelcome parties for hundreds of people," the mayors said, and, in some communities, more than half of citizen police calls relate to problems with short-term rentals.
Paradise Valley Police Department spokesman Freeman Carney said the majority of calls the department receives related to short-term rentals are noise complaints and parking issues. "When officers arrive to these calls, a variety of issues can be discovered, to include underage drinking, drug offenses and property damage," he said.
Awerbuch said he is aware that some communities and neighborhoods have had a tougher time with short-term rentals than he has. He sees short-term rentals as a big benefit, saying tourism is good for the economy, and the houses he sees used are "immaculately kept," boosting property values.
"I think if the owners [of short-term rentals] reached out to the people around the house, I think that would put a lot of people who are maybe having complaints at ease, instead of having to take drastic measures," Awerbuch said. JN