Amanda Garcia knows she's one of the lucky ones — someone who can take time off work and stay home with her children while they start school online this fall.
When schools went virtual in the spring due to COVID-19, across Greater Phoenix people were hoping things would be settled by the time fall rolled around. That hasn't come to pass, however, and parents and teachers still have questions about safety concerns, the efficacy of virtual instruction and how this school year will unfold even as they try to plan the necessary quotidian details amid shifting schedules.
Even though Arizona's governor maintains that schools should open their doors to in-person education Aug. 17, some school districts and private schools have opted to start online and wait until September to open their doors. While that is welcome news to some, there is still uncertainty about how it will all play out.
"We're very fortunate that I can stay home," Garcia said. Her children attend Sand Piper Elementary in the Paradise Valley Unified School District which is holding virtual classes in August and waiting until after Labor Day to go back in person. "I'm choosing not to work so I can devote my attention to their school — a lot of people are really worried, because they don't have that option."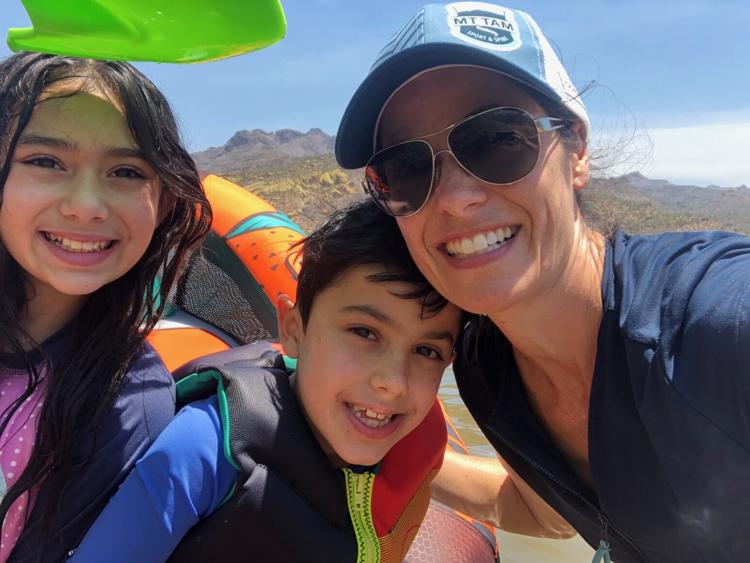 This year, Garcia said, the virtual instruction at Sand Piper will be better than what her kids experienced last spring as schools experimented with online learning. Teachers will now take attendance, instruction will be much stronger and grades are going to count.
There's a lot of parent chatter on this topic, and people seem very worried. Everybody on the Sandpiper Facebook group Garcia belongs to seems stressed out and have a lot of questions about what it means for them as working parents as well as for their kids and the teachers to keep things online. People ask: Who will monitor our kids while we're at work? Will the instruction be good enough? How will we know when it's safe enough to send them back? "I feel for [the teachers]," Garcia said. "This is nuts, and I don't know how they're going to do it — but I do know they need to be paid more."
One question that keeps popping up is what happens when someone does get sick. There is a lot of opportunity for exposure as kids move between rooms — interacting with different people. Garcia described her children as "germ magnets" and doesn't doubt that kids and staff would be at risk of catching the virus in a school setting.
"Staying home makes the most sense to me," she said, even though it is a difficult decision. "It's terrible, and it's so sad for the kids missing out on the social interaction."
However, even when things reopened initially, her family chose not to go out. "We didn't go to the JCC or anywhere," she said. "It wasn't worth it."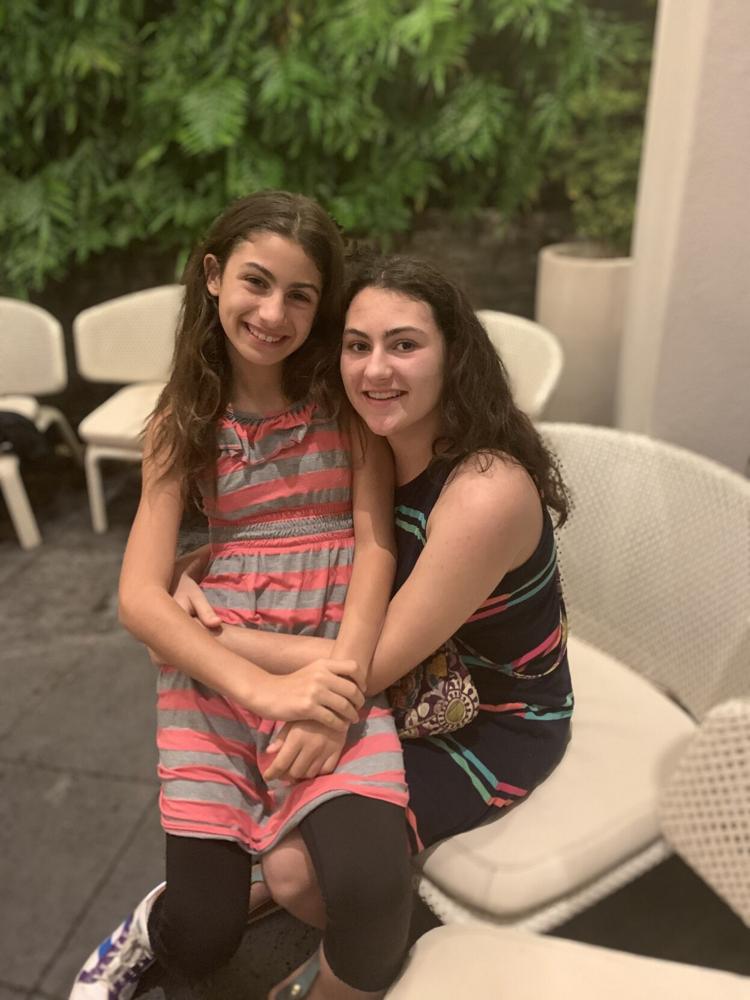 Amanda Walker has a daughter entering fifth grade at Pardes Jewish Day School and a new sophomore at Rancho Solano Preparatory School in Scottsdale. Both schools have online learning as a choice, and Walker decided that's the best thing for now.
"There's no one-size-fits-all," said Anna Lock, Pardes' academic principal. The school just informed parents of its interactive online learning education beginning Aug. 17 that will be followed by a return to in-person learning on Sept. 8. However, "if circumstances don't allow us to return, we'll continue with the online programming," she said. "We couldn't ignore the situation in Arizona right now."
And once they are back in school, families will have the choice of continuing online until they feel it's safe to bring their children in person. They can also take their children back home and return to online learning once they've started if they feel they've made the wrong decision. The ability to be flexible and take a diversity of opinions about what is an acceptable level of risk into account is helpful according to Lock. Whether it's in person or virtually, she said the goal is not to have "gaps in the learning."
While Pardes' teachers are anxious to get back to the classroom, Lock said, they are confident in their ability to make online learning work. "We are ready."
Walker, who said she's on the same page as her husband about what to do, feels uncertain about the information that's out there and how kids will really be affected by COVID-19. Both parents work from home making it an easier decision.
"We just don't know enough," she said. "I'm not going to be the guinea pig family who sends back their kid in person — they're not an experiment."
She was initially nervous about how Rancho Solano would handle online learning, but was reassured when she knew classes will be livestreamed which allows the class to be interactive. She was very happy about the way Pardes handled virtual instruction in the spring, and trusts it will be similar in the fall. Her anxiety is eased partly because her kids are in schools that give them the option of changing course as the semester progresses. They can take a wait and see approach.
"Our family is going to reevaluate in October, and we can send them in person if things are going well," she said.
Even with working at home, the schools' flexibility and Walker's fear of sending her kids to school in person, it's been a difficult decision. She's worried how her youngest daughter will take the news that she's not going back right away. She's still not sure how to tell her.
Her oldest daughter understands what's happening and even though she missed out on planned trips, she's resilient and spends time with her friends laughing and talking.
There are a few silver linings amidst all the anxiety and stress. Walker said the family has been eating dinner together every night, doing chores together and having lots of family times. "This too shall pass, I keep reminding myself."
"For the first couple months I woke up in a shock every day. Some days it's still hard but other days I find nice things at home to do — and routines. Routines help."
Sheryl Kirshenbaum has two children attending school in the same district where she teaches. She said that going by the science and what's happening now with the virus, it's simply not safe to be in a place with large numbers of people — that includes schools.
"While it's not a perfect scenario moving school online right now, it's the only viable option," she said. In order to keep kids, teachers and the school support staff safe, online learning is the best choice. "We have to think of the whole school building and who's affected."
She defended her profession and the way teachers pivoted in the spring to online learning. Although it might not be the best situation, it is a solution. "It's something we can work with," she said.
"I know many teachers who spent hours upon hours learning to do this online environment and how we can meet our standards — that's what teachers do anyway," she said. "They better themselves to better their students."
"Teachers rise to the occasion."
Kirshenbaum admitted that there are still some big drawbacks. Her tween misses her friends, her interactions and even her teachers. It's a challenging situation no matter how you look at it. For parents who are teachers, parents who are lawyers, parents who are servers — "it's a juggling act for all parents."
High school teacher Julia Fathe has two young children: two and five. The oldest is just entering kindergarten at Pardes, and, she joked, "kindergarten is a completely different animal."
"My concerns as a teacher are completely and utterly different from my concerns as a parent," Fathe said. As a teacher in a public school, she worries about her own safety and that of all staff and students. She's glad the school where she works is starting online.
On the other hand, "as a parent, I'm ready for Pardes to open tomorrow," she joked. "I'm a high school math teacher. I can't help a kindergartner. I just can't."
She is currently sending her kids to Martin Pear Jewish Community Center's Club J All Day program and feels that they're safe there. The small numbers and space to spread out make a difference. But teenagers are a different story, she said. They're independent, and if they can meet with their friends and go to restaurants, they will be at high risk of contracting the virus, thus endangering others. Elementary students, on the other hand, get picked up and taken home. Teenagers going to school will be tempted to let down their guard and slip into old habits, she posited.
Fathe also agreed with Kirshenbaum that online learning will be better in the fall. Last spring students knew their grades wouldn't be lowered, and there was no buy-in on their part. "I felt like a very ineffective teacher and like an ineffective parent. I felt like I failed on all levels — it was demoralizing," she said describing the end of the last school year.
This fall will be a lot different though. The biggest issue she's facing now is how to assess homework and tests. To monitor tests when students will have the ability to check all of their answers online is tricky to say the least. But the parent side of things is more difficult for her in terms of her kids not going back in person yet.
"My 5-year-old had a lot of trouble not having the socializing last spring," she said. "It was rough. It's just as important as the education part for her, which is why I really need her to go back." JN