JCRC names three new members to executive committee
Tim Eckstein, Alan Zeichick and Vicki Cabot have joined the Jewish Community Relations Council's executive committee for 2020-'21.
"The JCRC's new executive committee is a 'dream team' of Jewish lay leaders," said Adam Goodman, JCRC's board chairman. "I am grateful to have Vicki Cabot's broad network, Alan Zeichick's communication skills and Tim Eckstein's facile mind supporting Rabbi Bonnie Sharfman's visionary leadership."
Zeichick, editor-in-chief of Java Magazine, joked that he is generally asked to be part of an organizations' communications committee to provide "plucky comic relief." Joining the executive committee as secretary, he is happy to be guiding JCRC's priorities. "Something has to be a filter," Zeichick said. "There are a thousand things we could do every month, and we can't do them all."
Zeichick wants to break down barriers that keep "good people from working together."
"This is giving me a mandate to find out how we can be one community — I need to find that commonality and get beyond our silos," he added.
As a lawyer, Eckstein, the new treasurer, said he is interested in advancing the organization's efforts in promoting criminal justice reform. The JCRC is part of a consortium of groups advocating for changes in Arizona's criminal justice policies. Limiting the size and scope of the criminal justice system — "so we don't have a disproportionate number of citizens incarcerated" — is part of what the JCRC should be focused on, he said.
Vicki Cabot, a lecturer, teacher and writer, joins the executive committee as its at-large member. She is motivated by the communal spirit JCRC has fostered.
"We're all in this together, and relationships are more important than ever," Cabot said. "You have to develop those relationships, and JCRC works to make those connections."
"Vicki, Alan and Tim all bring an incredible wealth of experience in Phoenix Jewish communal leadership, a diverse set of talents and a keen appreciation for the mission of the JCRC," said Paul Rockower, JCRC's executive director. "Their addition will help the JCRC take our work to the next level."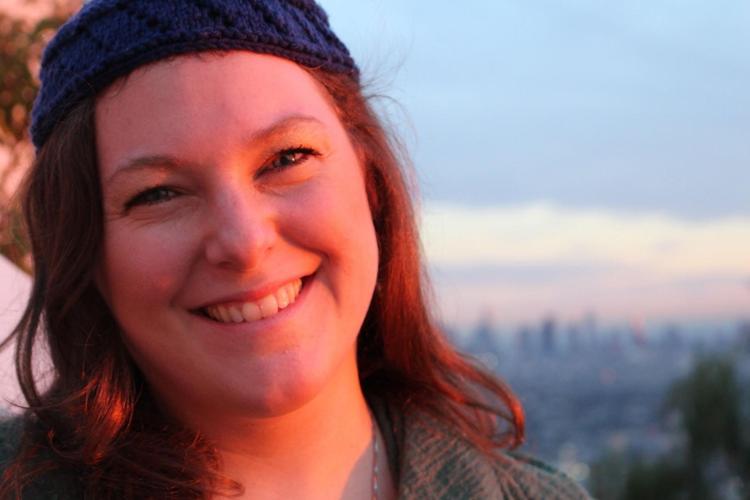 Rabbi Aviva Funke named Hebrew High principal
Rabbi Aviva Funke will become the new principal of Bureau of Jewish Education's Hebrew High next semester. Funke and her family recently moved back to Scottsdale from Los Angeles, where she was the school rabbi at Wilshire Boulevard Temple.
Since 1987, Funke and her family have been deeply involved in Phoenix's Jewish community. A graduate of Hebrew High and member of Har Zion before it merged with Congregation Or Chadash to become Congregation Or Tzion, Funke said her experience here was formative to who she is today. In addition, her grounding in Hebrew that she developed at Hebrew High enabled her to feel comfortable while she was living in Israel.
Funke said she's not interested in shaking things up at Hebrew High. Instead, she wants to create a place where students feel safe talking about modern life, being a Jewish teen, their issues and what Jewish tradition says about them.
"I look forward to providing her the opportunity to implement the many creative ideas she will bring to our program, and to engage teens in Jewish learning," said Myra Shindler, head of Hebrew High.
Funke worked for 10 years in children's entertainment and was involved in circus life as a clown.
A co-founder of Na'or, a "meditative, song-filled, transformative prayer and soul healing experience," as its website describes it, Funke wants to introduce new Jewish music and artisans to teenagers and inspire them to discover their own creativity, bringing "a little bit of Venice Beach to Arizona," she said.
"The number one thing is to get teens to be the new leaders of our Jewish community," she added. JN