Interim CFO becomes official CFO at JFCS
Jewish Family & Children's Service announced that Terrance Daniels, a seasoned professional in finance and longtime partner of the organization, will now serve as its chief financial officer.
Daniels has served as a financial consultant to JFCS and its domestic violence shelter subsidiary, the Sojourner Center, over the past three years, and joined the leadership team as interim CFO in April 2020. Now, JFCS is making it official.
"During his interim status as CFO, Terrence gained the confidence of the organization and demonstrated a capacity to guide us in a fiscally responsible manner," said JFCS President and CEO Lorrie Henderson. "JFCS and Sojourner Center are in good hands for our future financial stewardship and fiscal well-being."
Over Daniels' 25-year career, he has gained extensive experience in accounting and finance in the health care and social services industries, with leadership positions at Sacred Heart Hospice, ValueOptions, Inc., PCS Health Systems and the Arizona Department of Health Services.
"We are happy to have him on the team," Henderson said.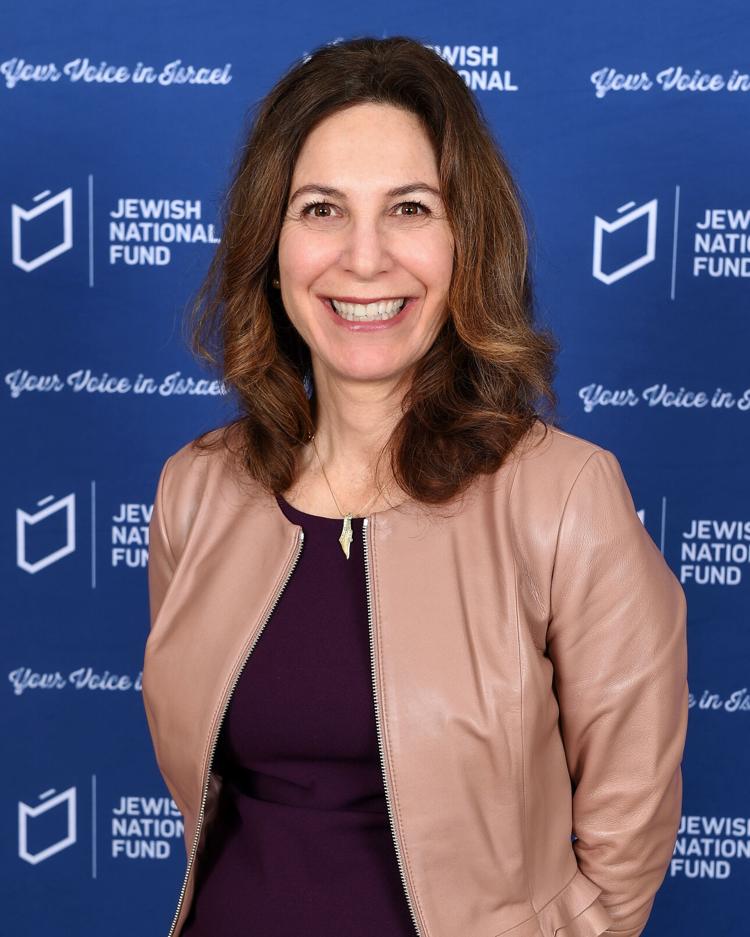 JNF announces new associate director for Arizona
Jewish National Fund named Audrey Lewis as its associate director in Arizona. Lewis previously served as the senior campaign executive at JNF-USA, as the Israel programs admissions director for JNF-USA's Alexander Muss High School in Israel and as a volunteer board member of the Arizona Friends of Israel Scouts.
"Audrey has been an integral part of the growth of Jewish National Fund in Arizona for the past four years and we are excited to see her shine in this new capacity," said National Campaign Director Deb Rochford. "I look forward to accomplishing great things together and continuing our important work for the land and people of Israel."
In her new role as associate director, Lewis will focus on promoting the organization's general campaign and head the Women for Israel division in Arizona.
Lewis "hopes to continue to engage and involve people with the important work JNF-USA is doing in Israel, despite the unchartered times we're in," she said. "Above all else, we are keeping Israel's future at the forefront of our minds."
New hire at Temple Chai combines youth programs and social action
Kaylie Medansky recently joined Temple Chai's senior staff as director of teen, community and social action programs.
"She was the perfect person for this role," said Debbie Blyn, Temple Chai's executive director. "We are so thrilled to have her full time on our team."
The position combines youth and family programs with new responsibilities to "deepen our work in social action," Temple Chai said in an newsletter to members.
In her new role, Medansky will take over Temple Chai's youth programs, TCTY and NFTY, from Erin Wynn, who previously served as the director of youth and family programs at Temple Chai. Medansky will also focus on social justice programs for the synagogue, starting with organizing a voter registration task force that will engage Temple Chai members in voting and combat voter suppression.
As a member of Temple Chai for more than 25 years, Medansky was a "natural community choice," Blyn said. For the last five years, she worked at the synagogue as a teacher and assistant TCTY advisor.
"Given both her academic and professional background, she was just a very natural community choice for that position," Blyn said. "Additionally, she's been involved with our team for the past couple of years. So as we needed to fill that role as well, she was somebody that we naturally thought of." JN