In an isolated patch of Sonoran desert north of Phoenix sits a large and unassuming house along with a few outbuildings. Driving by, one would hardly guess that it is a residential treatment facility that its founder, Mitch Prager, hopes might be an answer for those struggling to beat addiction.
But had this been an option years ago, this is just the kind of place that might have saved Prager's brother and dear friend, who both died of their addictions and who are the inspiration for his efforts.
After touring roughly 50 residential treatment centers around the country, Prager has come to understand that while there's no panacea, providing enough types of therapy is key. He said the recovery "magic" might happen in art class, working with horses, walking in a labyrinth or even in plain old traditional therapy. He decided his facility would have them all.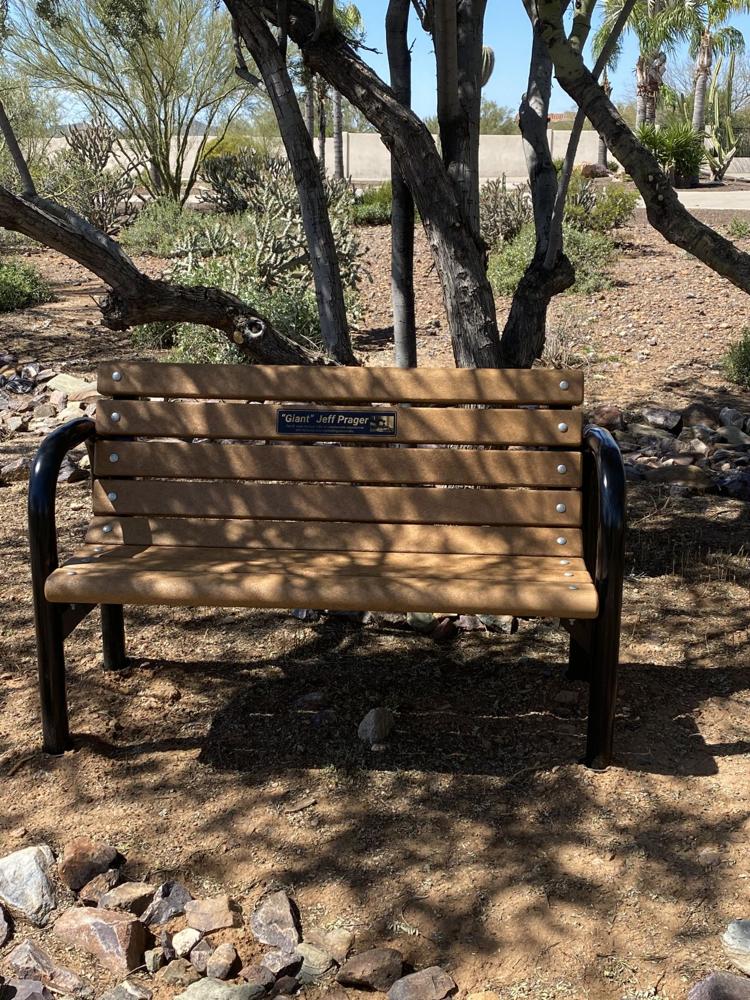 Soberman's Estate opened a year ago replete with psychiatrists, medical and nursing staff, as well as all the therapies that Prager found in his research. His brother died of an overdose, and his longtime friend died by suicide after a brief stint of sobriety. Those experiences, as well as his own struggle with alcoholism, taught Prager first-hand what addiction does to people and how difficult it is to overcome. Prager saw a way he could help others by building a facility with an all-hands-on-deck approach.
Five adult men are in residence at Soberman's now, and the plan was to have 10 by this summer. The clients tend to be a bit older, and the population is kept at a minimum to develop sophisticated individual programs. The lack of women in the house is, Prager says, a way to keep the men focused and able to open up.
Although Prager and the men who inspired Soberman's are Jewish, it is not a religious place, but it is spiritual.
A longtime member of Temple Chai, Prager reads Rabbi Mark Borovitz's "Finding Recovery and Yourself in Torah" every day, and encourages the clients to follow his lead.
Prager realized that many people coming to his facility are Jewish, and they've recently updated the curriculum with what he terms "a track of Jewish recovery." To honor that, they are having a small blessing ceremony and hanging a mezuzah March 25 with Rabbi Bonnie Koppell.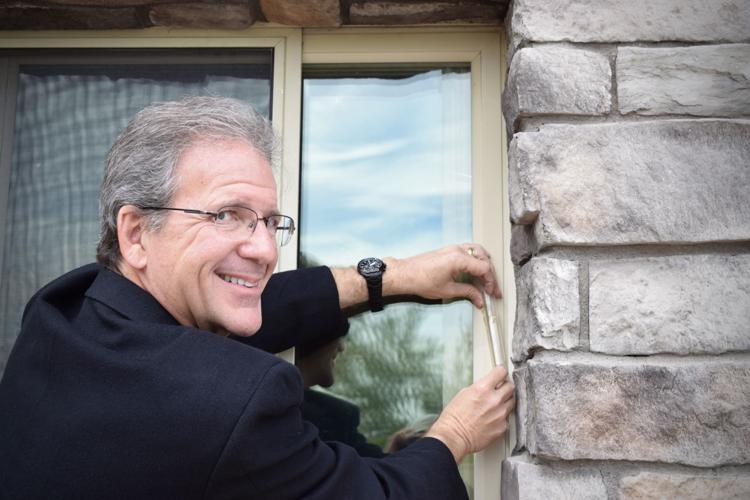 It was going to be a bigger event, but COVID-19 is a concern. "We don't bury our head in the sand about what's going on in the world right now," Prager said. "We know, and they (the men) want to share about and talk about that; we welcome them to do that because it's therapeutic and healthy."
About the mezuzah, Prager said, "Shame on us that we waited this long."
Marty Liebman, a team member in long-term recovery for 32 years, noted that when he was facing his addiction, people didn't want to admit that "nice Jewish boys" had these problems, which Prager said was his experience, too. "It was considered a shanda," Prager said. But he has long since come to realize that as with any disease, "it does affect Jewish people equally" even though "maybe we're kind of ashamed to say that to the public."
Prager said as proud as he is of the facility, "we're just a link in the chain of recovery. We don't have any illusion that when they leave here that it's going to be easy." But the men do get a care plan that's been developed by a team of people.
The addition of the mezuzah might be one more thing that makes the facility unusual, but for some of its residents, Soberman's already is a blessing. Mark Greenberg, a Jewish client currently in residence, was unequivocal when he said, "This place is going to save my life." JN