With two weeks until Passover, the Greater Phoenix Jewish community is anticipating muted celebrations amid COVID-19 concerns. With the rise of social distancing and synagogues closing through the end of March, people expect smaller family celebrations to take the place of community seders and large hosted gatherings.
For many, canceling large seders can be especially disheartening because it's one of the most anticipated holidays of the year.
"There's a reason why Passover is the most popular festival in Judaism," said Cantor Seth Ettinger of Congregation Beth Israel. "This is the time that we remember from when we were little kids that all of our family would get together and each of us had ownership on things."
Jane Wabnik normally looks forward to hosting a seder for at least 14 friends and family members.
"It's always been a lovely time together. Next year, I hope."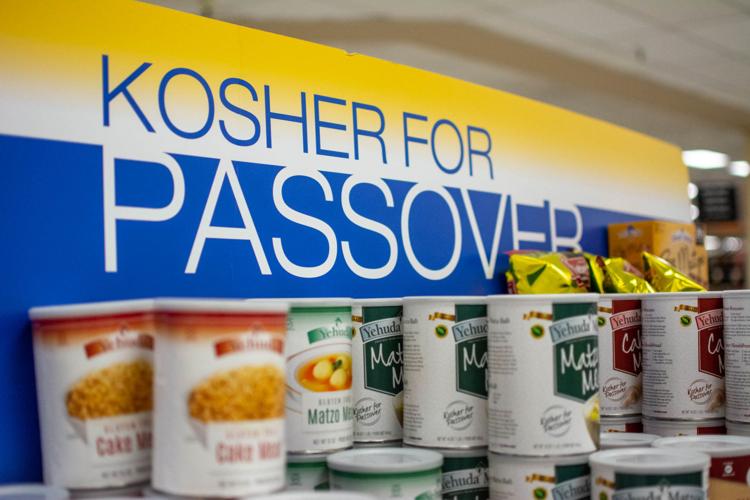 Wabnik decided on March 14 to cancel her seder, the same week that many synagogues were closing and community events were being canceled.
"It just made the most sense to do that and to be safe, especially because my home is not large, so we would have been sitting very close together, passing things around," she said.
For Alan Zeichick, this Passover will also look much different than in previous years.
"The biggest change for us is the seder. Since we are empty nesters and our son lives far away, we typically do one synagogue community seder, and one seder at a friend's house," Zeichick said.
For Cantor Seth Ettinger, coronavirus concerns meant canceling plans for CBI to host an interfaith seder with Pilgrim's Rest Baptist Church and the Arizona Jewish Historical Society, which would have brought together more than 300 congregants from the church and the synagogue.
"There was a lot of sadness, and it wasn't an easy decision to make," Ettinger said. But "just because we cannot be together physically doesn't mean that we still can't tell the story to each other and ask questions and learn together."
Ettinger plans to find a way to share Passover with Pilgrim's Rest, possibly with a video of him and Pastor Terry Mackey discussing the ritual objects and performing the symbolic parts of the seder.
Other community members are also finding ways to celebrate with smaller gatherings.
"I think that a lot of families are not going to get together to celebrate with their guests, so that's going to be more of a very intimate kind of celebration. That's going to be the biggest change," said Rabbi Michael Beyo of the East Valley JCC. "Another change will be that people are not going to be able to find the food that they are used to finding."
Zeichick, for one, isn't letting the coronavirus interfere with his plans for the holiday.
"We are observing Passover completely," Zeichick said. "We've done most of our Passover shopping, and will be cleaning the house, changing dishes and so on shortly."
While there won't be as many guests as usual, he hopes that a few friends will still be able to celebrate together.
"Maybe we'll have a couple friends over, but we'll just do something ourselves," Zeichick said. "We can maintain our social distance."
Wabnik is planning on just three guests for Passover: herself, her husband and a family friend.
"We'll do kind of a mini seder, nothing very long," Wabnik said.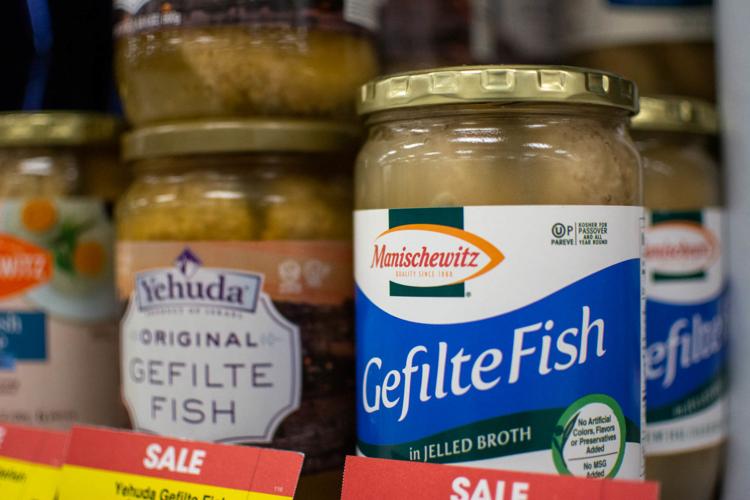 Robin Meyerson sees the small seders this year as a return to tradition.
"Seders, traditionally, for hundreds and hundreds of years have only just been with family, and that's what they've returned to this particular year," Meyerson said. "We should continue to have our seder and continue to do the Haggadah and continue to make it a beautiful family affair and do what we've always done for 3,500 years."
Ettinger even sees an upside to this year's more intimate seders.
"The silver lining of this is we get to actually talk to each other now," Ettinger said. "We're not going to want a 30 minute seder just so that we get all the stuff done and get to the food. We are missing human contact so much that I'm sure that's going to change the mindset of people to say, wow, we don't care how long this goes, we just want to talk to each other. And I think that's an amazing positive for people to look and to see who is really here with us at this time that maybe wasn't last year."
Zeichick was also hopeful that the holiday would provide some respite from recent stress.
"Nothing will stop our observing Passover, and indeed, in this time of trouble, it's comforting and important to maintain a normal life," Zeichick said.
And as Ettinger pointed out, there is always next year.
"That's why we say l'shana haba'ah, next year may we be in Jerusalem, because we will have the opportunity, thank God, to do it again," Ettinger said. "L'shana haba'ah, next year, may we all be together physically. That's the goal." JN