On Jan. 11, when people aged 75 and older were allowed to book appointments for the COVID-19 vaccine, Sheryl Bronkesh, president of the Phoenix Holocaust Association, knew Holocaust survivors would need help.
"For most of them navigating the internet beyond writing an email here and there — it's just not reasonable to think they could do this without help," said Bronkesh.
Survivors she knew were having trouble booking appointments. One person was only able to get one at 3 a.m.
"I'm not sure somebody in their mid-90s should be driving, let alone drive at three in the morning to a place they've never been," she said.
She took action by asking Rep. Alma Hernandez (LD-3) for help.
As of Jan. 27, 52 survivors or members of their households have been vaccinated against COVID-19, which has disproportionately impacted people over the age of 65.
"I am glad to have been vaccinated, cheating the malach hamave [angel of death]," Alex White, a 97-year-old Holocaust survivor in Scottsdale said, via email.
White isn't afraid of COVID, he said, "as I realized that I have to be ready to
be 'recycled.'"
But he would prefer not to die from COVID, he added.
For Hernandez, who worked with Bronkesh on previous legislation regarding Holocaust education, it was a no-brainer to use her voice and position to get survivors vaccinated.
"They've already survived horrible, horrible memories and atrocities from being in the Holocaust," Hernandez said. "I don't think that we need to have them worry about being able to survive a pandemic." She is currently at work to help survivors in Pima County get vaccinated as well.
Hernandez reached out to the governor's office that coordinated efforts with Arizona Department of Health Services (ADHS) and Bronkesh directly.
Things moved quickly. The parties held a Zoom meeting Friday, Jan. 15, and on the following Monday, Bronkesh spoke directly with an ADHS staffer.
"I'm telling you, immediately they got people appointments — like the next day!" Bronkesh said. "And the survivors were almost in tears because they hadn't been able to get it on their own."
When Cara Christ, ADHS director, was made aware of the difficulty Holocaust survivors were having, she wanted to act quickly.
"We do consider everybody over the age of 75 important, but we also know that these individuals are survivors of a very tragic situation," she said. "We wanted to make sure that they were able to continue to survive in the face of another tragic situation."
Bronkesh also contacted Kathy Rood, program manager for Jewish social services at Jewish Family & Children's service.
As of Jan. 28, Rood had referred 22 survivors and their family members to the health department.
Survivors are a special population within the senior group, Rood said.
"They're very deserving of help and being a priority, when in their lifetime, they were not made a priority — as a matter of fact, they were treated as less than human," Rood said.
George Kalman, an 86-year-old Holocaust survivor, received his first vaccine at State Farm Stadium on Jan. 21.
"I'm old," he said. Navigating the health system on the phone "is really difficult if not impossible."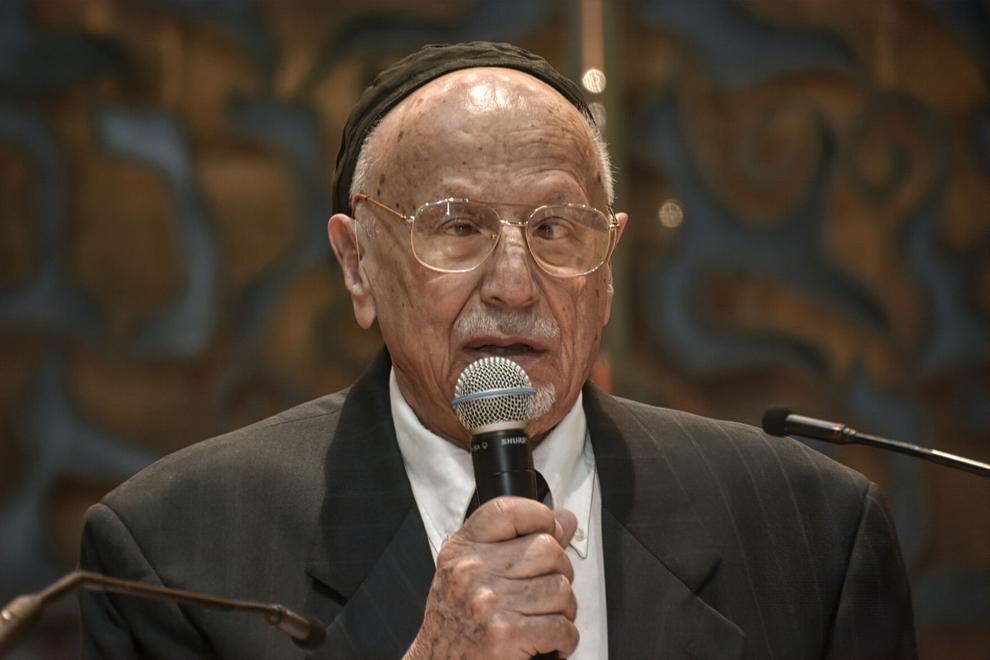 And he is certain it wouldn't have happened without their intervention.
Hernandez and Bronkesh estimate there are approximately 100 Holocaust survivors in the state.
The effort to obtain the vaccine for survivors goes well beyond Arizona.
Israeli Diaspora Affairs Minister Omer Yankelevich announced Jan. 12 the launch of an extensive operation to vaccinate Holocaust survivors around the world against COVID-19.
The Israeli Cabinet minister directed Shalom Corps, the international youth service nonprofit, to convene and coordinate partners around this effort that will be free to survivors.
"During this global crisis, we have an opportunity to support Holocaust survivors whose resilience continues to guide and inspire humanity today," said Yankelevich. "It is our collective obligation to safeguard this treasured yet vulnerable population in the spirit of
mutual responsibility." JN
Additional reporting by JNS.org.