For book lovers, the summer is the perfect time to sit back and relax — after applying sunscreen, of course — and read beneath the sun.
Here are some suggestions to pack in your beach or poolside bags this summer by Jewish authors or featuring Jewish characters, with lightly condensed descriptions pulled from Amazon because they can probably describe them better than I can.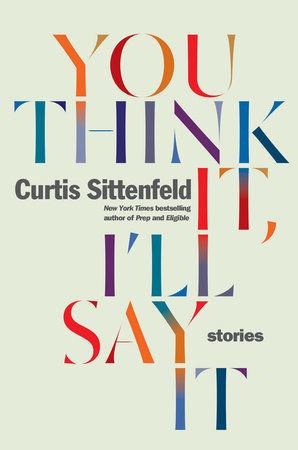 "You Think It, I'll Say It" by Curtis Sittenfeld
The author of "Eligible" (a retelling of "Pride and Prejudice" that is also beach-friendly) returns with this story that's been chosen for Reese Witherspoon's book club and confirmed for a 10-episode Apple TV series starring Kristen Wiig. So, this one probably rocks.
Amazon says: "A suburban mother of two fantasizes about the downfall of an old friend whose wholesome lifestyle empire may or may not be built on a lie. A high-powered lawyer honeymooning with her husband is caught off guard by the appearance of the girl who tormented her in high school. A shy Ivy League student learns the truth about a classmate's seemingly enviable life."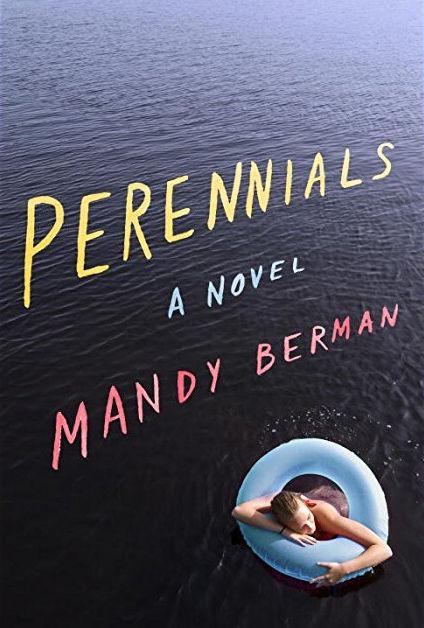 "Perennials" by Mandy Berman
Aching to go back to summer camp? This novel may take you back to those days.
Amazon says: "Rachel Rivkin and Fiona Larkin used to treasure their summers together as campers at Camp Marigold. Now, reunited as counselors after their first year of college, their relationship is more complicated. Rebellious Rachel, a street-smart city kid raised by a single mother, has been losing patience with her best friend's insecurities; Fiona, the middle child of a not-so-perfect suburban family, envies Rachel's popularity with their campers and fellow counselors. For the first time, the two friends start keeping secrets from each other. Through them, as well as from the perspectives of their fellow counselors, their campers and their mothers, we witness the tensions of the turbulent summer build to a tragic event, which forces Rachel and Fiona to confront their pasts — and the adults they're becoming."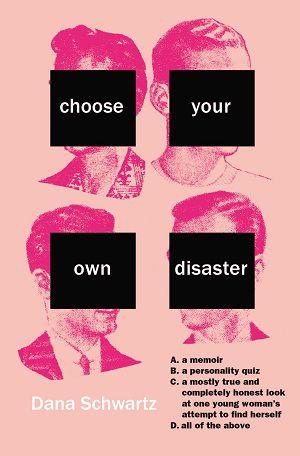 "Choose Your Own Disaster" by Dana Schwartz
Following her debut YA novel, Schwartz is back with a memoir revisiting her early 20s and the stories and mistakes that came with it.
Amazon says: "Part-memoir, part-VERY long personality test, 'Choose Your Own Disaster' is a manifesto about the millennial experience and modern feminism and how the easy advice of 'you can be anything you want!' is actually pretty f—ing difficult when there are so many possible versions of yourself it seems like you could be. Dana has no idea who she is, but at least she knows she's a Carrie, a Ravenclaw, a Raphael, a Belle, a former emo kid, a Twitter addict, and a millennial just trying her best."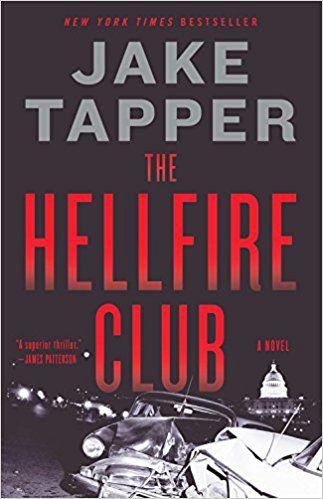 "The Hellfire Club" by Jake Tapper
CNN host Jake Tapper made his fictional debut with this political thriller.
Amazon says: "Charlie Marder is an unlikely Congressman. Thrust into office by his family ties after his predecessor died mysteriously, Charlie is struggling to navigate the dangerous waters of 1950s Washington, D.C., alongside his young wife, Margaret, a zoologist with ambitions of her own. Amid the swirl of glamorous and powerful political leaders and dealmakers, a mysterious fatal car accident thrusts Charlie and Margaret into an underworld of backroom deals, secret societies, and a plot that could change the course of history. When Charlie discovers a conspiracy that reaches the highest levels of governance, he has to fight not only for his principles and his newfound political career … but for his life."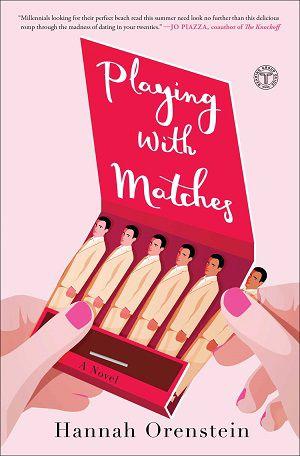 "Playing with Matches" by Hannah Orenstein
This book that may hit too close to home for the swiping generation is basically begging to be read on the beach.
Amazon says: "Sasha Goldberg has a lot going for her: a recent journalism degree from NYU, an apartment with her best friend, Caroline, and a relationship that would be amazing if her finance-bro boyfriend Jonathan would ever look up from his BlackBerry. But when her dream career falls through, she uses her family's darkest secret to land a job as a matchmaker for New York City's elite at the dating service Bliss. … Sasha hopes to find her clients The One, like she did. But when Jonathan betrays her, she spirals out of control — and right into the arms of a writer … she had previously set up with one of her clients."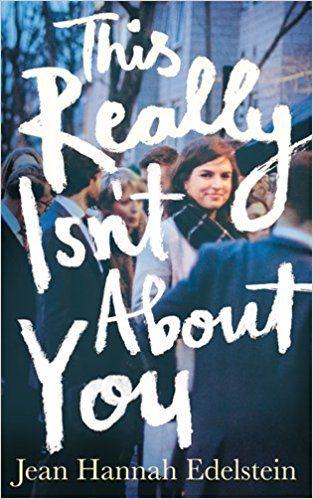 "This Really Isn't About You" by Jean Hannah Edelstein
For those who prefer memoirs, this one is sure to fit the bill. Edelstein moved back to the U.S. after living abroad for 14 years. Six weeks later, her father died from cancer. Six months after that, she found out she inherited the gene that would cause her cancer, too.
Amazon says: "When Jean Hannah Edelstein's world overturned she was forced to confront some of the big questions in life: How do we cope with grief? How does living change when we realize we're not invincible? Does knowing our likely fate make it harder or easier to face the future? How do you motivate yourself to go on an OkCupid date when you're struggling with your own mortality? Written in her inimitable wry and insightful voice, Edelstein's memoir is by turns heartbreaking, hopeful and disarmingly funny. 'This Really Isn't About You' is a book about finding your way in life. Which is to say, it's a book about discovering you are not really in control of that at all."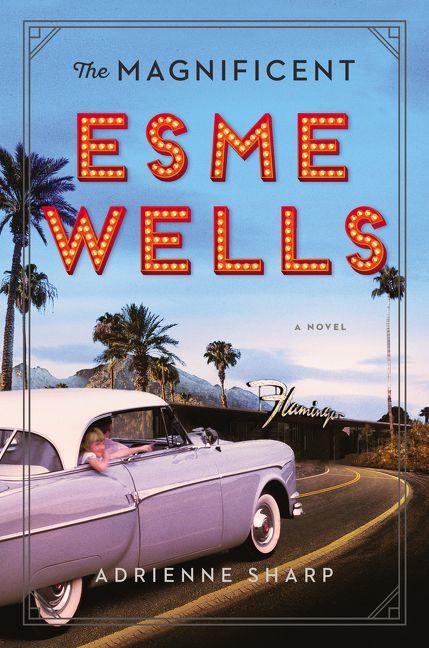 "The Magnificent Esme Wells" by Adrienne Sharp
Want to go to Las Vegas this summer but maybe it's not in the cards? (Get it? Because gambling? Sorry.) Read this coming-of-age story that moves between pre-World War II Hollywood and postwar Vegas.
Amazon says: "Esme Silver has always taken care of her charming ne'er-do-well father, Ike Silver, a small-time crook with dreams of making it big with Bugsy Siegel. Devoted to her daddy, Esme is often his 'date' at the racetrack, where she amiably fetches the hot dogs while keeping an eye to the ground for any cast-off tickets that may be winners. In awe of her mother, Dina Wells, Esme is more than happy to be the foil who gets the beautiful Dina into meetings and screen tests with some of Hollywood's greats. When Ike gets an opportunity to move to Vegas — and, in what could at last be his big break, to help the man she knows as 'Benny' open the Flamingo Hotel — life takes an unexpected turn for Esme. A stunner like her mother, the young girl catches the attention of Nate Stein, one of the Strip's most powerful men."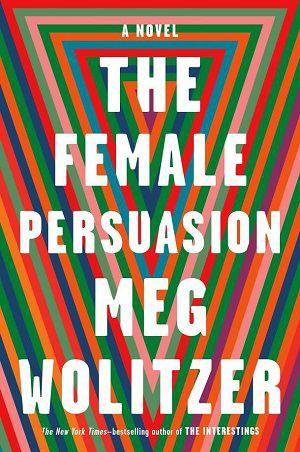 "The Female Persuasion" by Meg Wolitzer
This one has been on my list since it came out in April. "The Interestings" author takes a look at love, desire, womanhood and ambition in this story People called "equal parts cotton candy and red meat, in the best way."
Amazon says: "Greer Kadetsky is a shy college freshman when she meets the woman she hopes will change her life. Faith Frank, dazzlingly persuasive and elegant at 63, has been a central pillar of the women's movement for decades, a figure who inspires others to influence the world. Upon hearing Faith speak for the first time, Greer — madly in love with her boyfriend, Cory, but still full of longing for an ambition that she can't quite place — feels her inner world light up. And then, astonishingly, Faith invites Greer to make something out of that sense of purpose, leading Greer down the most exciting path of her life as it winds toward and away from her meant-to-be love story." JN
This article first appeared in the Philadelphia Jewish Exponent, a Jewish News-affiliated publication.